Skin Care Products ~ Reviews
objective reviews of anti-aging skin care treatments based on unbiased clinical research
Let's face it, an objective skin care product review can be very difficult to find and, when you do find them, most tend to be rather biased.  What do you think is the single most important question people have when selecting skin rejuvenation products?

BINGO!

We all want to know what the best skin care products are. . . 
You know, the ones that are the most effective because we all want to see great RESULTS.


So how can you be sure that you
are choosing the Best Skin Care Products?


Quite simply, your anti-aging skin care products need to be clinically proven to work and include an appropriate percentage of active anti-aging ingredients or they just become a waste of money.  My favorite analogy is, "You wouldn't take baby aspirin for a migraine, would you?"

Each skin care product review listed here is focused on the actual percentage of clinically proven anti-aging ingredients which is directly related to whether you will see great results, minimal results or, sadly, nothing at all. 


The best skin care products contain the recommended concentration of active rejuvenation ingredients.  Read the label!  For example, the recommended formulation for an effective OTC retinol treatment is from .25% to 1%.  If the percentage of the active anti-aging ingredient isn't specified, you'll might be wasting your well-earned money.
Remember, the most effective strategy in any successful skin rejuvenation regimen is combining different active anti-aging agents that are proven to effectively treat a range of aging skin care issues using the:


Unfortunately, just like there isn't one magic pill that can treat all physical ailments, there isn't just one facial treatment that can address every aging skin symptom. . . yet!


The specific skin care products reviewed here are the ones that are formulated using an appropriate percentage of clinically proven rejuvenating ingredients that effectively address a spectrum of aging skin symptoms.


So what's the bottom line?
Use what works!


Do you have a favorite aging skin care product?
Then we'd love to invite you to share your review right here. . .

Share YOUR Best Skin Product Review here

We'd all love to know what anti-aging skin care products work for you!

When you submit your review, we will build your own web page right on this site that features your product review and it will also be posting on our blog for all to see! 
           How cool  is that?
---
Best Skin Care Products ~ Reviews
---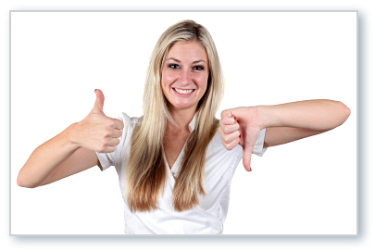 And for goodness sakes.. .

Don't Forget to Get the Skinsational News!
There are always a new anti-aging skin care product review as well as lots of valuable skinsational tips, along with the best freebies, steals and deals on anti-aging treatments, and a DIY natural skin care recipe each and every month.

It's FREE. . .
Search This Site: