How to Firm Skin

the best anti-aging treatments for firming sagging skin
DMAE skin care products are typically recommended as the best face products for firming sagging skin. 

Professionals highly recommended using a DMAE skin firming lotion once a day as part of your anti-aging skin care routine even before you begin to notice the loss of skin elasticity.


How to firm skin:

The active anti-aging ingredient of DMAE, dimethylaminoethanol, (dare you to say that tongue twister fast 3 times!) is a clinically proven skin rejuvenation treatment that preliminary scientific research has shown to produce results within 30 to 45 days.

While the firming and tightening of sagging skin takes a few months before you begin to see noticeable results when used as a topical anti-aging skin care treatment, it is also a highly recommended preventative rejuvenation treatment.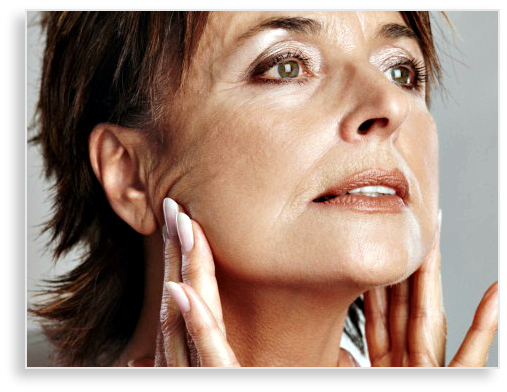 And trust me, everyone's skin will begin losing it's elasticity at some point and, sadly, begin to sag if we aren't proactive!

Although studies involving the use of DMAE as a facial rejuvenation treatment have not been extensive, results demonstrate especially positive effects in skin firming properties.

DMAE skin care products have been shown to:
Reduce the appearance of fine lines and wrinkles
Improve the skin's moisture content
Firm skin
Have an overall tightening and lifting effect

If your skin has started to sag a bit-
(or a lot). . .

Then it is a MUST to include a DMAE product in your skin care routine!


---
The question of "how to firm skin" is answered by Dr. Oz
The Dr. Oz episode with guest, Dr. Perricone, explored the question of how to firm skin reviewed the benefits of topical DMAE as the best skin firming active ingredient to tighten skin was very informative and enlightening:
---
The Dr. Oz Show on "Stop the Signs of Aging"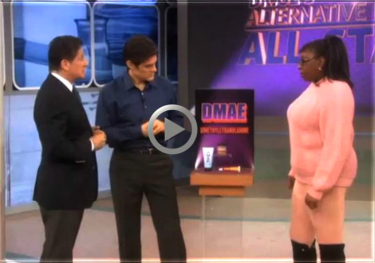 ---

I personally like using either Reviva Labs DMAE, ALA and Vitamin C Ester at night since it is not only jammed-packed with antioxidants but great for sensitive skin.  Best of all, it is a really affordable option.

OR

Using a Dr. Perricone's DMAE skin care product.  While admittedly a bit on the expensive side, the Perricone product line of anti-aging skin care treatments are considered  to among the best face creams available; especially since they are specially formulated to target a wide range of aging skin issues:


Good results are found when a DMAE Cream is formulated in combination with other anti-aging vitamin ingredients.

Look for DMAE treatments that also include Vitamin A and C as active ingredients.  Several moisturizers on the market now combine a variety of these ingredients to create very effective facial rejuvenation treatments.


Did you know?

DMAE is one of the few active anti-aging skin care ingredients that specifically targets and firms sagging skin. 

It is a very effective rejuvenation ingredient to include when using the layering technique with a AHA, BHA and/or with a potent antioxidant such as Vitamin C, Vitamin A or Argireline.

Top Picks for DMAE Skin Care Products:

---

Cleansers, Toners, Eye Treatments, and Moisturizers
---

If you are Just starting an anti-aging skin care routine. . .

The rejuvenating attributes of all active anti-aging skin care ingredients are summarized in the Fact Sheet on Anti-Aging Ingredients and the rejuvenation treatments that are considered the best skin care products for aging skin.
Do you need to treat other aging skin symptoms like those wrinkles, age spots, or dark under eye circles?  Everything you need is right here: Anti-Aging Skin Care Treatments

Then, of course, you'll want to check-out the facial rejuvenation quick start guide for the Best Anti-Aging Skin Care Treatments to use when beginning an effective facial rejuvenation regime that gives what we all want the very most. . .
GREAT RESULTS!


---
Need to find other anti-aging treatments?


Quick Search:

Search This Site: