Best Skin Care Treatment
advanced techniques and strategies
The best skin care treatment e-learning module builds upon the Facial Skin Care lesson which outlined the best anti-aging skin care routine to incorporate into your schedule twice every day.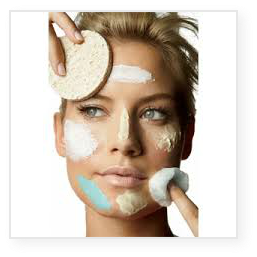 Now let's learn how you can develop your own individualized strategy that will comprehensively address all your aging skin concerns using the top skin care products available.
Everyone has different treatment needs for their aging skin. 

Therefore, customizing a rejuvenation regimen for your own particular skin care type to accomplish your own specific goals is beneficial in achieving the best results!
 
Start with a solid foundation that you can build upon by ensuring that your rejuvenation treatments include a proven collagen skin care treatment for long term results.


Depending on the amount of time and energy you want to devote to your daily regimen, a variety of strategies can be employed.
The best skin care treatment are the ones that work for your particular skin type and aging skin symptoms.

Goodness knows, the cosmetic industry offers a mind-boggling array of choices, with very tempting descriptions for each and every item.
These descriptions seduce consumers into making purchases that are not as beneficial for rejuvenation as other items they could purchase if they knew the essential facts.
Here's how to select the best skin care treatments along with the most effective anti-aging ingredients to incorporate into your daily routine that will address your goals for rejuvenation.


Ta da!
unveiling. . .

The Layering Technique

---
Let's get down to business:

Starting with the basic routine of cleansing, toning and moisturizing, you can decide to incorporate a layering technique best suited for your particular rejuvenation needs.
Literally any form of a layering technique can greatly enhance the results of rejuvenation, turning a basic routine into a serious anti-aging skin care campaign.


---
The layering technique can be as individualized as you wish!
Is your major concern. . .

Wrinkles?
Fine Lines?

Brown spots?
Sagging?
Evening out skin tone that has become splotchy as a result of broken capillaries or spider veins?
Or like most of us, is it a bit of everything?
Selecting a complement of the best skin care treatment and top skin care products formulated with clinically proven active anti-aging ingredient that will address your specific needs is the critical foundation for achieving the best results with your overall rejuvenation strategy.
So get serious about treating your aging skin by carefully reviewing our "Layering Techniques and Strategies" before developing your own customized regimen.
  Once you determine a strategy that is right for you, STICK WITH IT!
   
Results will be gradual and subtle. It will take anywhere from 3 to 6 months before you will to begin to see noticeable results.
Remember to make sure that you integrate the best anti-aging skin care products that include effective concentrations of active facial rejuvenation ingredients in order to obtain the best results.


Quick Tip:
Review Layering Techniques and Strategies
Document your results. . .

It is helpful to consider taking your own before and after pictures or keeping a video taped sequence of each section of your face once a month, so that you will be able to monitor your rejuvenation progress.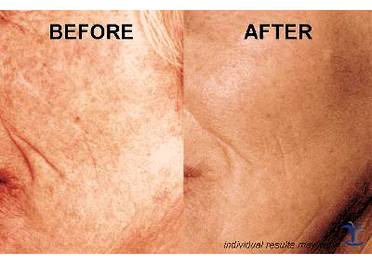 It is extremely gratifying to see the compounding of changes over the course of a few months to reassure yourself that your time investment is paying off and your rejuvenation efforts are effective.

Are you ready to customize a rejuvenation regimen that will effectively address your specific skin care issues?

Splendid!

Now that you have an idea of exactly what you can expect the various anti-aging ingredients to accomplish and have begun to consider what type of layering strategy to customize for your daily skin care routine, it's time to simply pull everything together to finalize your own individualized Skin Rejuvenation Regimen.
The Skin Care Resource Center's e-Learning knowledge module on developing your own customized skin care routine will help you tie all these best skin care treatment techniques and strategies together -- just click below to review the all-important "How To's"!
---
Developing your own individualized rejuvenation regimen. . .

---
Several sample skin rejuvenation regimens have been prepared to help you in developing your own customized plan along with recommendations for the specific anti-aging treatments that will work to accomplish your goals.

Each of these sample regimes is designed to address a combination of rejuvenation issues by including the most proven, effective anti-aging treatments to minimize fine lines and wrinkles, even out splotchy skin tone, diminish brown spots and to firm sagging skin.


Introduction to Sample Skin Care Regimens
---
The best skin care treatment and techniques used to develop an advanced, customized skin rejuvenation regimen can be summarized in just a few simple steps:
Make a list

of your skin care rejuvenation goals.



Review our list

of Anti-Aging Ingredients you will need to address your skin care goals.



Personalize a layering strategy

that utilizes clinically proven effective Rejuvenation Products with the active anti-aging ingredients you have selected to address your own specific aging skin concerns.


Finalize your individualized skin rejuvenation regimen by establishing

your own daily rejuvenation routine

that includes the layering strategies, techniques, and the best anti-aging skin care products that will address your rejuvenation goals.

---
Quick search for the best skin care treatment and top skin care products:

Search This Site: