Home Spa Treatment

skin care gadgets for DIY spa treatments at home
 It's Do-It-Yourself "ME" Time. . .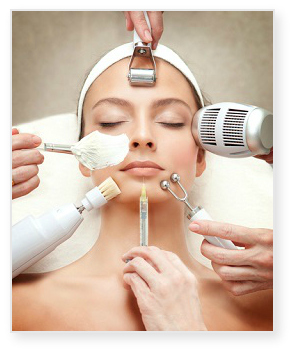 DIY home spa skin care treatments that you do yourself in the privacy of your own home can be a nice relaxing, pampering treat and do wonders for your skin too.

Not to mention saving a BUNDLE at the same time!

There are several spa facial products that are quite effective and are a beneficial part of any anti-aging skin rejuvenation regimen.
The basic and advanced skin care e-learning modules discuss the benefits of a DIY home spa treatment as part of your overall facial rejuvenation strategy.
The most effective spa skin care treatments include:

facial steaming
skin peel
facial mask
rejuvenating laser


galvanic

spa

skin needling

microdermabrasion



For starters, facial steaming is a wonderful strategy for opening clogged pores and hydrating the skin. Another DIY home spa treatment like collagen induction therapy (skin needling) is a great way to stimulate cell renewal while microdermabrasion and facial laser all promote collagen production, all of which promotes rejuvenation.
These skin care gadgets represent the essential home spa skin care treatments that you can incorporated into an effective anti-aging skin care treatment plan.
Truly, they are the best spa deals you can get when you do-it-yourself.  (We're talking mega savings. . .)

Take a quick peek at all. . .

But what about all those other skin care devices?  Well, the truth of the matter is quite revealing.
Here's the scoop. . .
Frankly, research clearly indicates that there are only select home spa treatment and skin care gadgets that will significantly enhance your rejuvenation regimen.
While facial lasers, galvanic treatments, and microdermabrasion are a few of the DIY home spa treatments that have scientific studies to document their effectiveness. However, spa face products like the facial exerciser continue to be shrouded by controversy.
In essence, when you think about it logically, if skin care tools such as the facial profile toner really had an effective and profound impact on skin rejuvenation, there wouldn't be a household in existence without one!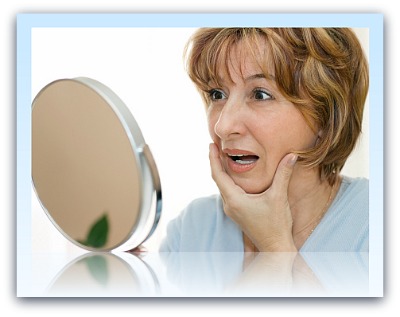 The spa skin care treatments and devices that are the most valuable in treating aging skin issues start with the magnifying light up mirror.

Trust me, a good magnifying mirror (like a 10X when eyesight starts to deteriorate along with everything else. . .) is an essential and important beauty tool to have in your skin rejuvenation toolbox. How else will you be able to clearly identify and monitor your aging skin care issues?
The next most valuable home spa treatment is microdermabrasion while other spa face products, tools and devices to include in your rejuvenation routine would be facial steaming, skin needling, the Galvanic Spa and facial photo rejuvenating lasers.
As technology improves, DIY spa skin care treatments like the photo rejuvenation light therapy facial laser will be as common as the spin toothbrush!
So, if you are interested in experimenting and are a gadget person like me, you can certainly have quite a bit of fun while rejuvenating your skin at the same time.

If not, not to worry!

SpaFinder can help you find a skin care specialist in your area for professional spa treatments.

What the heck, why not kick up your heels a bit and take a walk on the wild side! Invite the gang over to try out all the skin care gadgets. We've even found you a home spa party game plan.

It's a whole lot of fun :-)
choose the skin care gadgets that

will give you results and that are proven to rejuvenate aging skin.
While a home spa treatment or skin care tools aren't absolutely necessary, those seeking every opportunity available to improve aging skin issues as well as for those who are in the "I love gadgets and I want one to play with..." category, your skin will reward you with a wonderful rejuvenated youthful glow.

So put aside your wish for that quick magic wand effect and create your own magic by having a little fun with some DIY pampering spa face products.
Quick Tip:
Otherwise, the best and quickest (not to mention cheapest) resource is SpaFinder to help you find the best spa near you.  Either way, a spa pampering facial treatment is a decadently wonderful treat to give yourself ans your aging skin.
---
Magnifying Light Up Mirror:
Simply a "must have"! How else will you be able to clearly see all that your skin has to reveal? 
Read more: Light-up Mirror


ANSR Laser Light Therapy:
One of the newest DIY home facial photorejuvenation devices that combines both blue laser light therapy to treat acne and red-light waves to reduce wrinkles and firm sagging skin.
Read more about: The ANSR Laser


Facial Steamers:
Facial steaming is a tried and true beneficial strategy to incorporate into any anti-aging skin care regimen to deeply clean the pores, add moisture, and rid the skin of impurities.
Read more about: Facial Steamers

Galvanic Technology:
This one is my personal all time favorite spa devise!  I fondly refer to this home spa skin care treatments as my amazing little wrinkle iron. It uses microcurrent facial to smooth, tone, firm and literally iron wrinkles away. 
Read more about one of the best spa deals around: The Wonderful Wrinkle Iron

Clarisonic Skin Care System's Facial Brush: 
This little rotating wonder isn't just any old facial scrub brush either!  This baby is equipped with new patented sonic technology that gives it "SUPER" sonic rejuvenating action. (Gotta love that!)
Read more about the: Sonic Facial Brush


Facial Peels:
There are many options for a professional quality facial skin peels that range from the very light starter peels to mild and moderate peels recommended for home use every other week.
Read more about: DIY Chemical Peel
Microdermabrasion:
Home microdermabrasion treatments are known to be very effective in rejuvenating aging skin. Whether you choose a simple scrub or a professional quality home dermabrasion system, incorporating microdermabrasion treatments into your anti-aging skin care regime is considered a must.
Learn why:  Home Microdermabrasion

The microdermabrasion home spa devices can certainly be a fun toy for the gadget loving folks. You can swirl to your hearts content and achieve a nice rejuvenated rosy glow for your efforts!
View our Favorite Microdermabrasion Products

Derma Skin Roller: Skin needling, also referred to as collagen induction therapy, is a FDA approved non-invasive rejuvenation treatment that reduces wrinkles, age spots, acne scars and stretch marks.  Derma Rolling is used by such celebrities as Angelina Jolie and Brad Pitt to keep their skin flawlessly healthy!

Derma rollers are admittedly an odd-looking device developed using current scientific research along with the art of ancient oriental acupuncture. European countries have used skin needling for generations to reduce the appearance of fine lines and wrinkles, stretch marks, acne scars, injury scars and hyperpigmentation but this home spa treatment device has yet to really capture the attention of the USA cosmetic spa facial industry.   (Though, in my opinion, every rejuvenation routine could benefit from a bi-weekly skin needling treatment.)
Watch the video to learn more about Skin Needling and Derma Rollers


Microdermabrasion Cloth:
The microdermabrasion cloth is a relatively newcomer on the DIY spa scene. The micropeel cloth does all the exfoliation without the need for mechanical scrubs or chemical exfoliation products.
Read more about: Microdermabrasion Micropeel Cloth
Product Resource: Microdermabrasion Treatments
Home Lasers:
The effectiveness of the wide range of skin rejuvenation laser treatments that are available both professionally and medically is well documented. But how about the home facial lasers? The selection of these home spa skin care treatments is growing and becoming more effective in producing results every year. J ust recently the newest home laser, the Tria Age-Defying Laser, received FDA approval.
Learn more about: Home Facial Lasers
Baby Quasar Photorejuvenation Light Therapy:
The newest and toted as the most powerful home spa treatment laser yet, the "Baby Q" was originally designed to be utilized as a professional spa treatment until it's popularity grew so rapidly that the manufacturer has recently made it available to the home consumer.
Learn all about the Baby Quasar IPL LED Light Therapy Laser
View all DIY IPL Facial Treatments

Derma Wand:
Many people swear by the Derma Wand's exfoliating capabilities while it enriches the skin's surface with an oxygen spray. When all is said and done, is it worthwhile for rejuvenating aging skin?
Learn all about the: Derma Wand


NuFace Facial Toning Devise:
Using microcurrent technology, the NuFace device sends stimulation to skin tissue and muscles using a gentle electrical current.  The stimulation effectively treats a wide range of aging skin concerns including firming and tightening sagging skin. Even Rachel Ray tried this one out on her show!
Learn more about: NuFace Toning Device
OxyLight:
The Oxy Light is one of the first popular home spa treatment lasers and compared to the Derma Wand in its ability to stimulate the skin, revitalize skin cells and improve the penetration of moisturizers.  Though bear in mind that technology has made leaps and bounds in DIY laser rejuvenation.
Learn more about the Oxy-Light
Facial Line Smoother:
Modeled after the European spa technique of facial spooning, this home spa treatment uses a facial smoother to literally iron out wrinkles. Fact or fiction?
Learn more: Facial Roller Line Smoother

Profile Facial Skin Toner:
The Profile Toner is an exercising devise for the face and neck that improves muscle tone. But what about the controversy surrounding the benefits of facial exercise?
Learn more: Profile Facial Skin Toner

No! No! Hair Removal Device:
This professional quality long-term hair removal device is quick and easy.  Though I recommend that your read the brutally honest consumer review shared by Leah, a RN:
Read Leah's review: DIY laser hair removal at home
Learn more: No No Hair Remover Device

Zeno Acne Treatment Device:
You just have to just love the advances in technology! This is a great "zit zapper", the .  If you have any doubts. . .
Read RN Leah's: Zeno Review
Learn more: Zeno Acne Treatment and Clearing Device


Cold Sore Treatment:
There are an assortment of treatments and sophisticated devices that deliver anti-microbial medication right through the layers of the skin that are very effective in not only the treatment of cold sores but to prevent them even before they even emerge.  There a several new great cold sore spa skin care treatments for those who suffer from the herpes simplex virus!
Learn more: Cold Sore Treatments
Facial Hair Removal Products:
Whether you choose a home electrolysis hair removal product or a home IPL laser hair removal device, a DIY approach will save you a gazillion dollars while providing you with similar results to professional spa hair removal treatments!

---
The Best Home Spa Treatment and Facial Product Resources: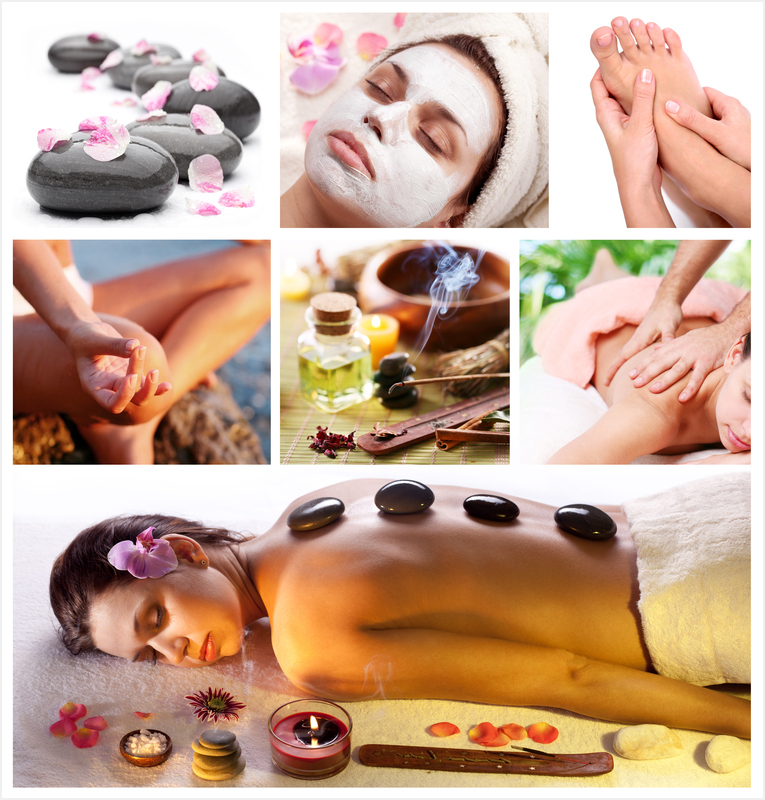 And who doesn't deserve a luxurious spa pampering
on occasion?

SpaFinder
Giving (and getting) a decadent gift of spa is an exceptional way to say you're extra special.



And don't miss the all-time. . .



---
Get the best deal on your favorite DIY home treatment: 

---
Search This Site: