Best Anti-Aging Skin Care Treatments

quick starter guide for your rejuvenation routine

Choose the best anti-aging skin care treatments for each aging skin condition to get the best results!


This Quick Starter Guide highlights the best skin products that promote facial rejuvenation to get you off on the right road to younger, healthier looking skin.


To get the best results. . .

To achieve your goal of younger looking skin, it is important to use the clinically proven rejuvenating ingredient proven to work on the aging skin symptoms you want to target.
Develop skin care routines that are best suited for your skin type and will address your aging skin symptoms.
Most facial rejuvenation products typically target very specific skin symptoms. When your skin exhibits multiple symptoms such as wrinkles, age spots, dark under eye circles and/or sagging skin. . .
Not To WORRY!
You can easily address all those different concerns simultaneously by using the best skin products formulated with clinically proven rejuvenation ingredients in what is known as the layering technique. 

Feel free to print out our anti-aging ingredient chart to use as a quick reference.


With the mind boggling array of anti-aging treatments available the Quick Start Guide will help you jump start your rejuvenation regime by identifying the best skin products that scientific research has proven to effectively treat each symptom of aging skin.

Important Tip:

Be sure to always read the ingredient label to determine that it includes the recommended percentage of active anti-aging ingredient. If the label doesn't specify the amount, then select a different anti-aging treatment that does!
Once you know exactly how each ingredient works in treating a specific aging skin symptom, you'll be confident that you will select the best anti-aging treatment products that are formulated with a hefty percentage of clinically proven active ingredients.


That way you'll be sure to get the best possible results. . .

Start with. . .


 the Basics:    

---
Then being to layer the specific anti-aging treatment to address your aging skin concerns. . .

---
 Fine Lines:     


Wrinkles:  

Age Spots:    


Firm Sagging Skin:

  THEN
---
Include Weekly. . .

---

DIY facials:

   AS WELL AS
---
Occasional. . .

---

DIY  Spa Treatments: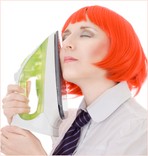 Galvanic Wrinkle Iron!


Voila! 

Beautiful, Ageless looking Skin



---
Quick Search for the best anti-aging skin care products for your routine. . .

---
Search This Site:

Top of Best Anti-Aging Skin Care Treatments | Best Skin Products