Free Skin Care Products

who doesn't like free?
Try it before you buy it . . .

Here's how. . .

Free skin care products and free beauty products allow you to experiment with the newest concepts in treatments as they are introduced.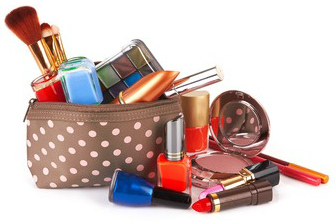 Free skin care samples and discount coupons make just about anyone deliriously happy when they start collecting their own private stash of free beauty samples in nice little portable sizes!

Trying out different beauty treatments is an excellent strategy to help determine what works best for your specific skin type and aging skin concerns.

(Not to mention that it is also fun to experiment, for free of course!)
The best freebie of all though is. . .

TO GET RESULTS!

Collecting a variety of free skin care products is a great way to easily have small, portable options to revitalize your skin throughout the day.



Free beauty samples also fit nicely in your pocketbook, car, briefcase, cosmetic bag, desk or overnight bag.


---
Nice and convenient!
---

Important Note:
You will notice that many of the free skin care products, discount coupons or free beauty samples will ask that you sign up for a newsletter, register for an account, or provide your e-mail address.

Not to worry, you can simply opt out at any time if you aren't interested in receiving emails and notifications any longer.   (Though never, ever provide your credit card information!  Typically that means that you have unknowingly agreed to automatic billing for monthly product renewals.)


Now who doesn't like free?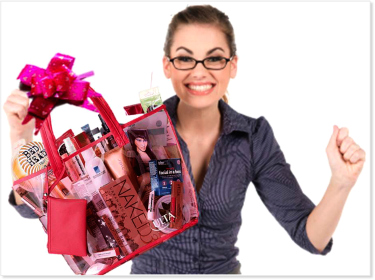 The best resources from the skin care and beauty product lines who are the most generous with offers for free samples, deep discounts, and amazing special promotions are listed right here: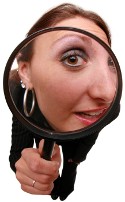 Always, always double check the fine print though, you wouldn't want to get stuck with any free skin care samples you hadn't anticipated or some auto-delivery of a product that you didn't realize you inadvertently ordered.

Although, do take a look at some of the newsletters because they can contain some very interesting information, coupons and offers for even more FREE beauty samples or great discount coupons!
---
The best strategies for getting free skin care products, amazing discounts and wonderful special offers: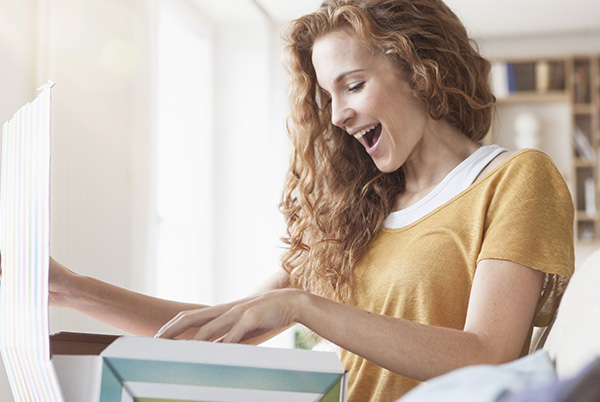 ---

let's count the ways:


---

Just ask!
Happen to be walking by the cosmetic counter in any large department store like Nordstrom's?  Pop by the skin care counter and ask if they have samples for treating wrinkles or undereye dark circles.  The make-up counters will typically have lip balms, tinting moisturizers or even mini tweezers as giveaways.

Retail stores like Sephora and Ulta Beauty are especially generous with freebies.  They also typically offer free skin care analysis as well as make overs!
---

Sign-up for your favorite product line newsletter
Yes, you will have to provide your email address, but in exchange, you will reap the rewards in the form of special offers, coupon codes, and, often, deep discounts.

Companies with high-end specialty anti-aging skin care lines such as Murad, SkinMedica, Obagi and NuFace are customer favorites for the wide range of frequent offers that inspire a huge loyal fan base for product excellence and incentives.
---

Join the loyalty rewards program
These programs provide even deep discounts, free skin care product samples, and special offers.  Again, you will need to register but can always opt out when you want.
---

Subscribe and save
Why ever not? 
If you use the same combination of rejuvenation treatments in your daily routine, subscribing for automatic delivery is not only convenient but, more often than not, will provide you with huge savings along with extra bonus rewards in the form of free products!
---

Don't forget about your local drugstore chain
Large drugstore chains like CVS and Walgreens run frequent buy-one-get-one specials, feature deep discounts on cosmetics and skin care, as well as offer free samples.

By enrolling in their reward program, you can compound your savings even more.
---

Request alerts
Many online vendors (like Amazon) will happily send you alerts when a special promotion is featured or the item you have been watching goes on sale.
---

Bookmark coupon sites
Check out Groupon and other sites dedicated to sharing special promotions, coupon codes or "freebie" offers on occasion.  These type of sites are especially good for scoring huge discounts for things like spa services, facial treatments and massages.
---

Search and you will find
Take a minute and do quick search for promo codes and coupons prior to making a purchase.
Signing up for programs such as Capitol Rewards will automatically search and apply coupon codes for you during the check-out process.
Become a member of Rakuten, shop and get cash back!  It's really that easy and the cash back adds up really, really fast.  They feature an entire section of skin care brands that offer up as much as 12% back.  (I personally love this one and have used it for the past few years.)
---

Social Media
Follow your favorite brands on social media platforms and be rewarded handsomely for your loyalty in the form of "insider" deals, coupons and special promotions.
---

Absolutely the best strategy of them all. . .
Take advantage of everything that the biggest and best of them all has to offer for just about any product you could possibly imagine. 

It's one stop shopping with delivery right to your front door.
Yup.
You guessed it!
---
AMAZON!
Save big time by taking full advantage of Amazon's:
Deal of the Day
Epic Deals
Lightening Deals 
Prime Membership Rewards (Try it, you'll like it!)
Try Amazon Prime 30-Day Free Trial

Check out all Amazon's skin care and beauty Deals right here. . .
Amazon Skin Care and Beauty Deals of the Day
---
Or search for specific product deals:
The specific listings of the best resources from the skin care and beauty product lines who are the most generous with offers for free samples, deep discounts, and amazing special promotions are listed right here:

Other "Freebie" Options"

Visit our growing collection of free stuff we have created just for you!
---
Skinsational News!
 Get the Skinsational News. . .
If you haven't done so already be sure to sign-up.  You don't want to miss a thing.
It's free too!
Enjoy!


Search This Site: