NuSkin.com

nu skin products. . .
the scientific approach for ageless skin

Nuskin.com embraces a comprehensive, holistic approach to anti-aging treatment.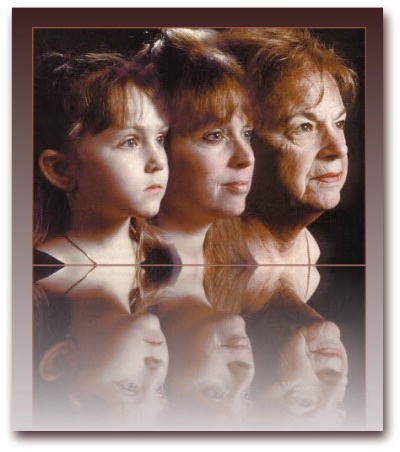 As a global leader in the science of anti-aging, the Nu Skin company targets the aging process by unlocking the genetic code that goes well beyond just treating visible symptoms but focuses on the sources of aging as well.

The Nu Skin product line incorporates ingredients shown to actually reverse the aging process by targeting key gene groups to promote healthier cellular activity.

The innovative Nu Skin spa devices combined with both topical and nutritional anti-aging supplements address all aspects of the aging process; inside and out.

Without a doubt. . .

The Nu Skin Galvanic Facial Spa, an FDA cleared Class II medical device, revolutionalized the "at home do-it-yourself" professional cosmetic treatment.

The powerful microcurrent technology used in concert with conductive gels to stimulates cellular activity to:

tighten and tone the skin
lifting and firming sagging skin
reducing wrinkles and fine lines a
improve facial contour
---
The science . .

---
---
How Nu Skin products work:

---
---
The device. . .

---
The newest Nu Skin system features a redesigned microcurrent galvanic face spa device.

Included in the starter set is Nu Skin's:

ageLoc rejuvenating cleanse & tone conductive treatment gels
three galvanic treatment heads

mist
finishing rejuvenating wrinkle corrector moisturizer


The battle against natural aging is one that, eventually, we all succumb to.

That doesn't mean we shouldn't fight the good fight, though.

As we age, our skin becomes rougher and more fragile.  It becomes slacker with the loss of elastic tissue (called elastin), causing the skin to hang loosely, revealing fine lines and wrinkles.


As Nu Skin research reveals, there are many simple and proactive things you can do on your own to slow the overall aging process and the inevitable evidence of facial aging.
---
Treating the aging process inside and out. . .

---

Healthy Diet:

Eating right is one of the most effective preemptive measures in the fight against aging.
  
A wide variety of healthy foods is a good start, and most dietitians recommend a steady stream of fish, fruits and vegetables, whole grains, yogurt, nuts and water. Many of these foods contain some important elements that have to potential to cut off the signs of aging before they really get entrenched.

Some of these foods contain phytochemicals, which are part of the antioxidant family. It is believed that these components have the ability to arrest or wipe out the free radicals that build up in our bodies.

Free radicals are basically oxygen molecules that accumulate as we age, causing the stress that leads to the normal signs of aging. If you are following a healthy diet and getting plenty of antioxidants, you may be helping to protect your cells from this kind of damage.




Treating the Skin:

It's never too late to change your diet and start taking a preemptive approach to aging, but when you do start to see some of the early signs of aging, there are still some options available.

Most dermatologists will tell you that skin condition is usually related to genetics and sun exposure more than anything else, and they recommend you exercise regularly, avoid the sun or use sunscreen, stay away from tobacco and get regular sleep. If that's not enough, though, you can always treat the skin directly.

Companies like NuSkin continue to develop products that specifically target the effects of aging.

A lot of research has gone into anti-aging skincare treatment products on the market, and it is easy to find documentation on the results achieved with active ingredients like retinol, AHAs, salicylic acid, copper peptides, DMAE along with a host of other beneficial substances.

When you've taken all the preemptive measures you can, it might be time to take the fight to the source and use some of these products to build healthy collagen and elastin.


---
NuSkin.com favorites. . .

---

Quick Tip:

Just like taking a daily multi-vitamin to ensure that your body gets all the vitamins and nutrients it needs, the same is also true to maintain the health and youthful appearance of your skin.

To effectively treat aging skin, a variety of facial rejuvenation treatments are important in order to address the range of aging skin symptoms that accumulate over time.


---
Quick search for all NuSkin.com treatments:

---
Search This Site: