Blackhead Removal

the best ways to professionally extract and eliminate blackheads 

Hate squeezing stubborn blackheads?

Extractors work along with many other blackhead remover tools and treatments!
Quite wonderfully as a matter of fact. . .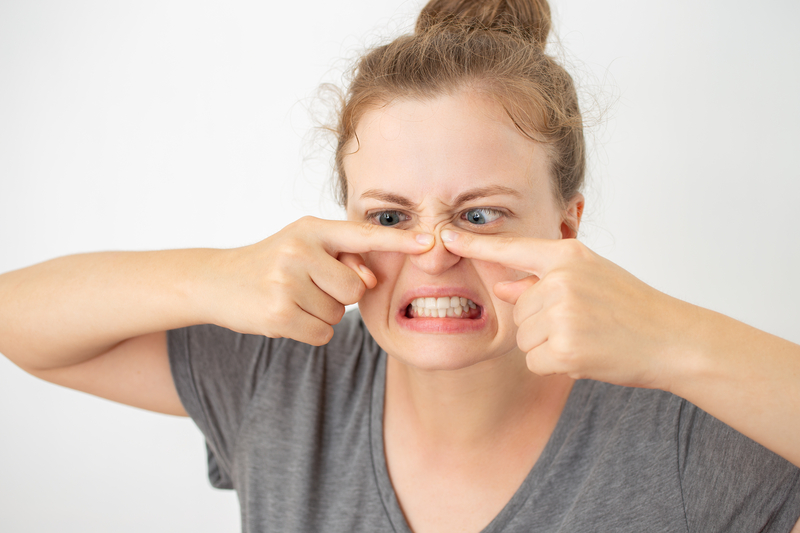 There is nothing fancy about blackhead removal tools.

The most basic tool is just a simple device with a loop on the end that is usually made out of stainless steel.

Technology has expanded the choices from pore vacuums, spatula scrubbers to facial steamers, pore strips, masks and chemical exfoliants.
Blackheads occur when pores become clogged with oil and dead cells and then oxidize when they're exposed to oxygen, turning black.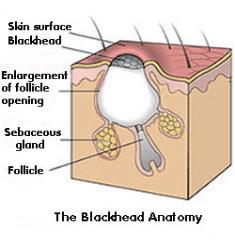 Experts describe the best process for properly getting rid of blackheads:
Thoroughly wash your face with a blackhead-specific cleanser.
Follow up with a facial steamer to open up the pores
Apply a clay mask to pull dirt, dead skin, and oil from the skin.
Then, use a blackhead removal tool to extract the more stubborn blackheads.
Finish with a clarifying toner.
Bear in mind that blackhead tools and treatments such as those charcoal pore strips are considered a short-term fix and not a long-term solution. Despite your best efforts, the pores will eventually fill back up again. 

Pro Tip:
The long-term solution to successfully treating blackheads is a proactive approach.  Include a chemical exfoliant and retinoid to your skin care routine along with an occasional microdermabrasion and clay facial mask treatment.

---
dermatologists recommend a variety of tools that will unclog even the most blackhead-prone skin

---
From pore vacuums and spatula scrubbers, pore vacuums, ultrasonic exfoliators, light therapy to facial steamers and masks, here are the best options for blackhead removal tools according to experts:
---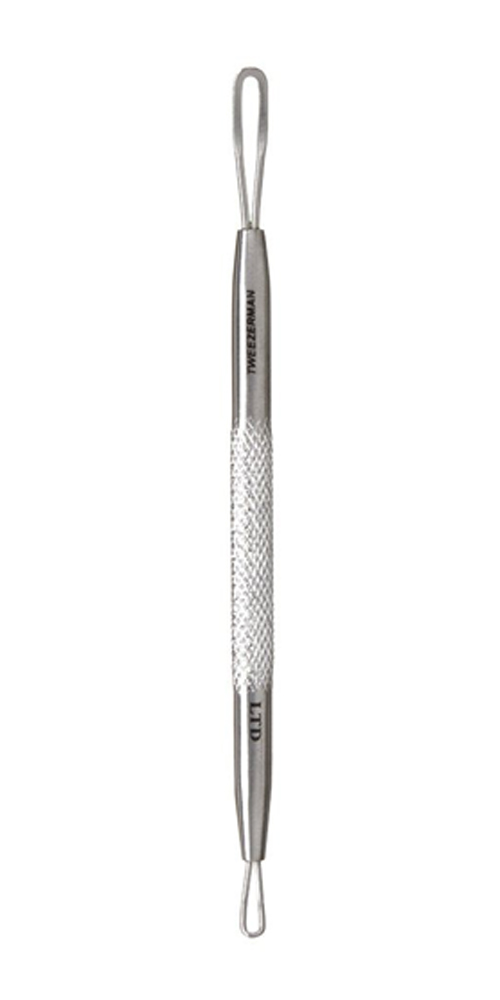 The stainless steel "comedone" extractor is considered the gold standard of blackhead removal tools.  (. . .and very inexpensive too!)
The thin angled loop is used to gently roll out mature whiteheads while the flat side presses out blackheads.  The middle of the extractor "loop" is placed in the middle of a blemish then gently pressed on the skin while slowly dragging the tool across the area.
---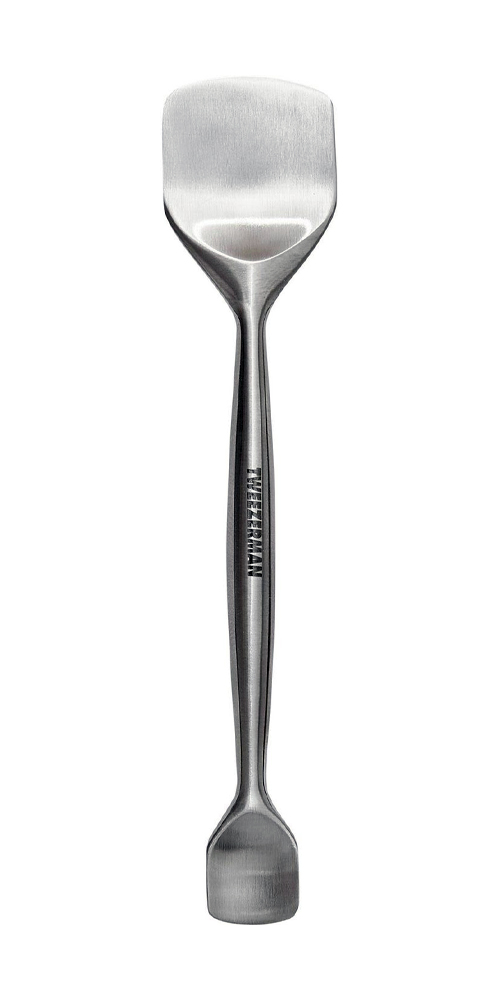 This tool is used weekly to gently unclog pores. It is held with the thumb and index finger in the middle positioned at a 45-degree angle to your skin with the curved side facing upward.
While holding the skin is taut with your other hand, press down lightly and push upward to force dirt, oil and debris from pores.  The large end on forehead and chin, the small end around nose area.

---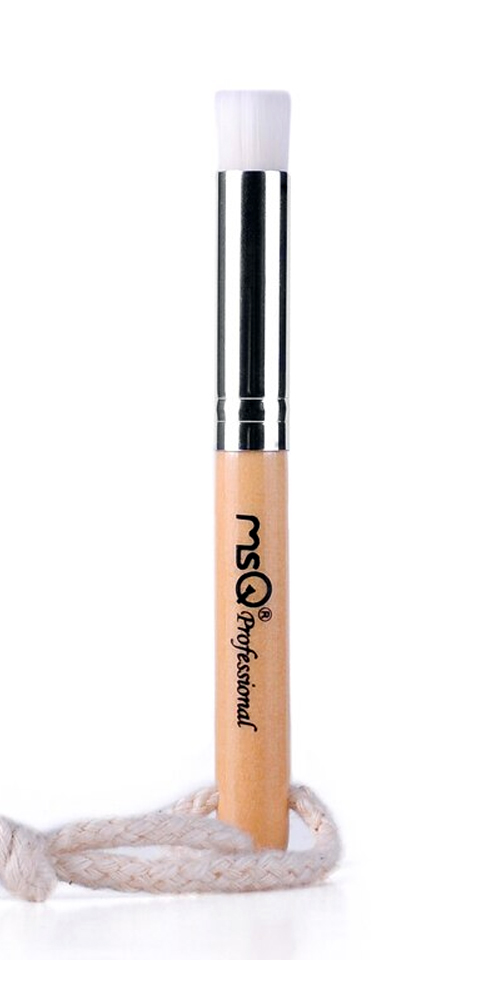 The deep pore facial cleansing brush is designed as a daily tool for use specifically around the nose area where blackheads typically accumulate.

It works proactively, removing residue build-up down deep in the pores to prevent the formation of blackheads and blemishes.
The brush can also do double duty as a lip exfoliator and eyelash extension cleansing tool. 
---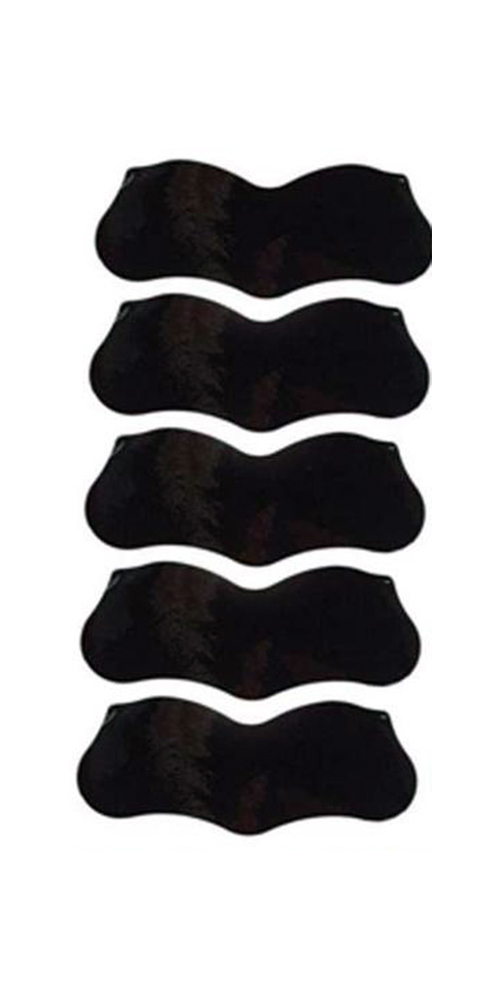 Biore
Charcoal Pore Strips
Fondly referred to by some as a "blackhead magnet", pore strips work to remove dirt, unclog pores, reduce skin oils and help remove blackheads.  Overtime, pore size will shrink. 
Charcoal strips are particularly beneficial since they have powerful detoxifying properties.  Activated charcoal draws oil, dirt and other residue from clogged pores due to its adsorption powers.

---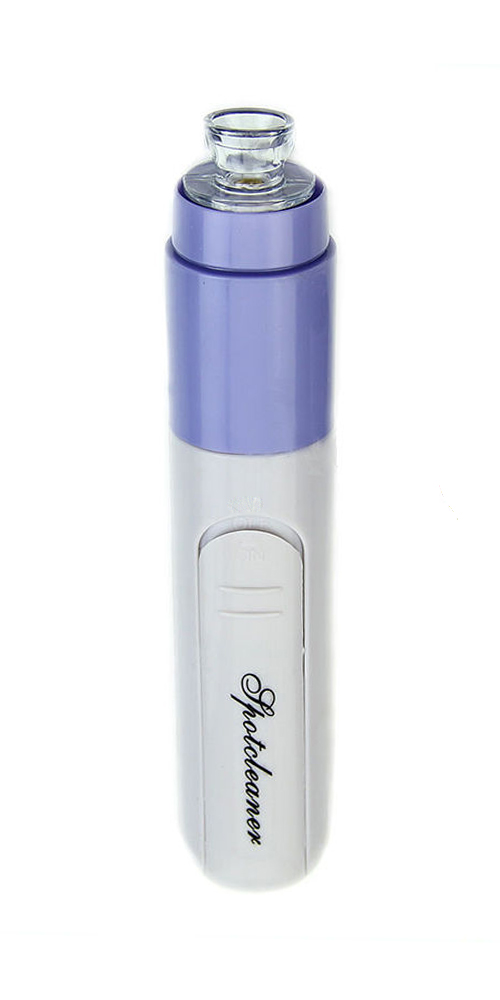 Blackhead Vacuum Pore Cleaners use suction, to extract blackheads.  This model includes a hot compress function to open pores, remove dead skin and massages the skin in order to get rid of blackheads and dirt more effectively.
This model also includes 5 different size and adjustable suction probes designed for different areas of the face, skin types and to target even the most stubborn blackheads.
---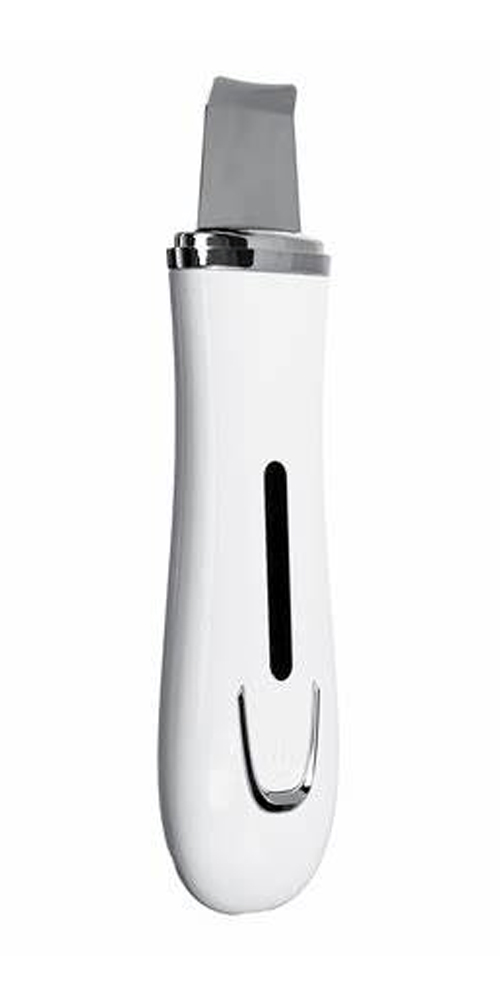 GUGUG
Ultrasonic Facial Scrubber Spatula
Skin Scrubber Spatulas use ultrasonic vibration to clean pores, removing deeply embedded dirt, debris and dead skin cells which allows the skin to more effectively absorb nutrients, optimizing effectiveness.
Facial scrubber spatulas are used on warm, moist skin. The spatula slides back and forth on the skin loosening blackheads and blemishes.  
---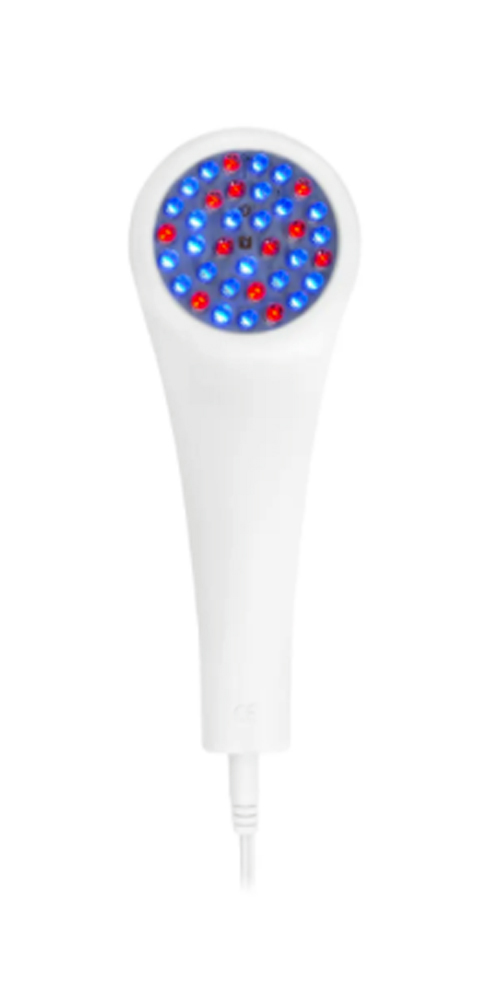 Blue LED Acne Light Therapy uses natural light waves which are transmitted by LEDs into the skin. The blue light activates photoreceptors in skin cells to destroy bacteria and calm inflammation reducing blackheads and acne.
Clinical studies indicate that blue light therapy also tightens skin, provides photon rejuvenation, cell stimulation, inhibition of sebaceous glands, and prevents infection. 
---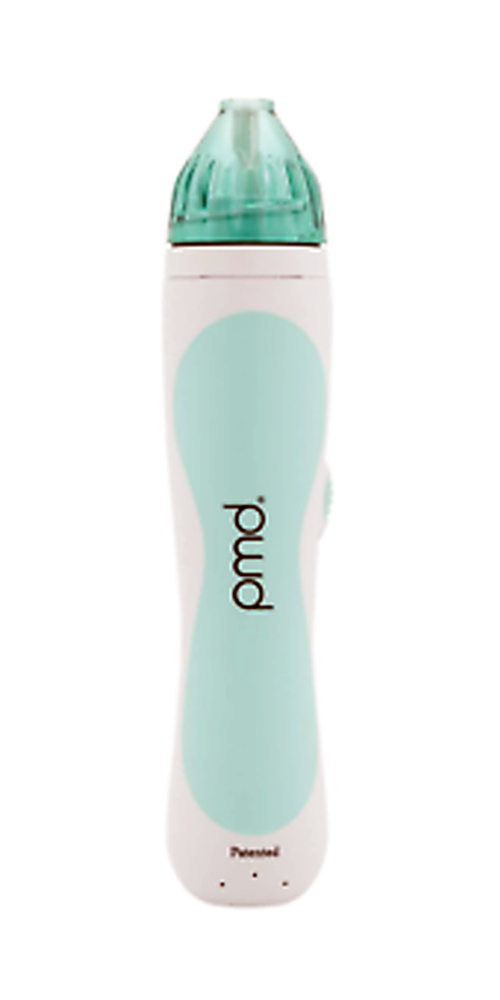 This handheld microdermabrasion tool has spinning discs embedded with aluminum oxide crystals to exfoliate away dead, dull skin cells, rough skin patches, acne scars and acne. 

The vacuum suction removes debris and blackheads, increases circulation, increases cell turnover, boosts absorption of products, and triggers the skin's natural healing process which triggers collagen and elastin production.
---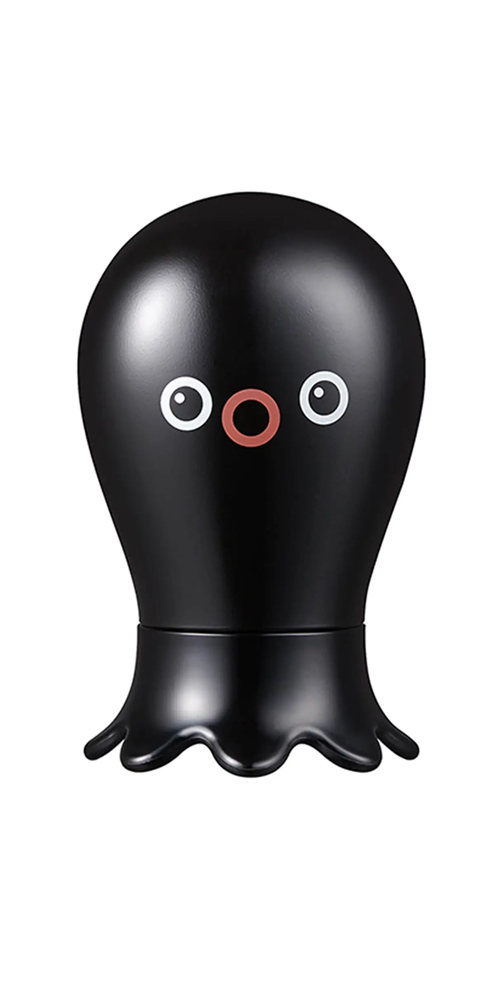 This cute little guy masquerades as a scrub stick scientifically formulated with cellulose beads, black mud balm, dead sea salt, taurine and black peat. 
This combination of natural ingredients and minerals purifies by absorbing toxins and bacteria, effectively removing excess sebum by gently exfoliating pores to pull out blackheads, whiteheads, and other skin impurities. 
Pro Tip for Blackhead Removal:
After using your choice of blackhead removal treatment, be sure to use an AHA or BHA exfoliating toner to deeply cleanse the treated areas to remove any remaining impurities and to tighten/shrink the pores followed by a nutrient rich anti-aging serum.
Search for all blackhead removal tools and treatment options:

Search This Site: