Best Under Eye Cream ~ Hylexin
Does it work?
consumer review of hylexin eye care dark under eye treatment
Sophie wrote to us after reading an article about Hylexin in the Fashion Week Daily magazine.  The article claimed that  Hylexin is the best under eye cream to reduce dark, puffy under eye circles.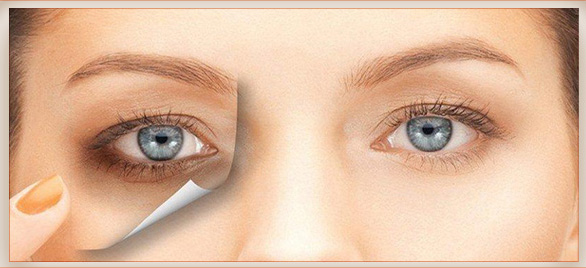 Hmmmm. . . 
"Is that so?", thought Sophie.
She wondered what made this product so special and different from all the others. 

Because of course, like everyone else she had tried a variety of products that promised to get rid of her dark circles.
Since she has been plagued by dark under eye circles for years, she did a bit of digging.
Sophie was so tired of looking like a haggard old boxer that survived several rounds of knock-out punches!

---
unfortunately, finding information on Hylexin products proved to be quite challenging.
---
As it turns out, many of the ingredients are known for their usefulness as an anti-aging skin care treatment.  However, once she found the ingredient list of Hylexin, she realized that the product neglected to state the percentage of active ingredients.

A huge red flag!

So, she thought, "Is this really the best under eye cream available?"  She then learned that ingredients such as Vitamin K, Caffeine, Hyaluronic Acid, Argireline, Matrixyl 3000 and Vitamins A, C, and E are perhaps the best ingredients for reducing puffiness and treating dark circles.

Sophie shared this clinical study she found on the Government's National Library of Medicine: Dark Under Eye Circle and Anti-Wrinkle Treatment
---
Sophie ended up passing on the Hylexin in favor of treatments that clearly specified their ingredients. 
---
Though she does have a great remedy for under eye puffiness.

She simply applies a tea bag that she has frozen underneath each eye for several minutes in the morning and evening.
Within a few days, the puffy circles are gone.
She has now found that by combining her puffy under eye remedy along with an under-eye treatment that specifies the percentage of the active ingredients recommended in her research, her dark under eye circles have improved dramatically; looking brighter, and years younger.
Fun Fact:
Experts agree that since the causes of dark under eye circles is so varied, that the best way to treat dark, puffy under-eye circles is through a combination of cosmetic treatments, healthy lifestyle changes and high-quality skin care products.
As David Shafer, MD, FACS, of Shafer Plastic Surgery in New York City says, "Dark under-eye circles are multifactorial."
If you have dark circles, you may have several factors to blame, including genes. "There can be dark blood vessels, which are visible through the skin. Then there's the skin itself, which can be thicker and opaque, or thinner and translucent.
Lastly, there's the surface of the skin, which can be dark with increased pigmentation.  Many of these factors can be genetic, a result of your body's development, and environmental. 
However, in most cases, it's a combination of all the above."

other Visitor Favorite Topics
---
Search for effective best under eye cream and treatments for puffy, dark under eye circles:

---

Quick Search:


Search This Site: