Facial Skin Care Routines and Treatments

rejuvenation basics for starting an effective anti-aging skin care routine that provides great results

To rejuvenate aging skin, start with the basics. . .
Adopting a good facial skin care routine along with using the best treatments while following best practices and anti-aging skin care strategies will provide amazing results.

Choosing effective skin care treatments for aging skin can be quite a challenge.

As we begin to see our skin age, we notice that a variety of changes are gradually occurring.

Over time, the changes in our skin's appearance become more and more apparent, even as we seek out a miracle solution that will reverse all those horrid signs of aging.


The signs of facial aging can gradually sneak up on us, rapidly becoming more numerous and alarmingly varied with each passing day.

It can start with that furrow between the eyes that gradually continues to deepen and become more pronounced.
Then you begin to notice that the development of the fine lines, or "crow's feet" that begin to radiate out from the corners of our eyes along with those annoying puffy dark under eye circles.

The next sign of aging that randomly begins to appear are those brown age spots that seem to blossom in patches.

Not to mention the fine lines that resemble an accordion that begin to circle our mouths with those ever expanding "laugh lines" that gradually deepen into significant wrinkles.
The generalized "ruddy" red, splotchy complexion can be another facial aging attribute that can send us all embarking (or stampeding) on an eternal search for the definitive answer to the age-old question. . . 
---
"What are the most effective treatments and the best strategies for addressing the symptoms of aging skin?"  

Well. . .

---
We're glad you asked!

With a little accurate information rejuvenating your skin becomes a simple process.
 (Really it does!)


As it ages, skin gradually undergoes changes that become quite apparent and readily visible in our complexion.

(Isn't that the depressing truth!)

When our metabolism slows down and circulation becomes more sluggish the skin gets short changed on the nutrients it needs to stay young and vibrant looking.

Just take a look at all the causes of aging skin!
So Stop. . .

For just a moment. . .

Before rushing out and starting to buy cart loads of anti-aging facial skin care treatment products why not start a well thought out defense strategy for skin rejuvenation, along with a good, basic facial skin care routine?

Truly, a few minutes in the morning and another few minutes before bed is the best anti-aging skin care strategy you can take towards diminishing the adverse effects that age takes on your skin along with embarking on a proactive approach to facial skin care treatment and rejuvenation. 

Overview of developing customized skin care routines suitable for your skin type and aging skin concerns.


---
Sample Skin Rejuvenation Regimens:

From the Basic to the Most Intensive

The anti-aging skin care routines: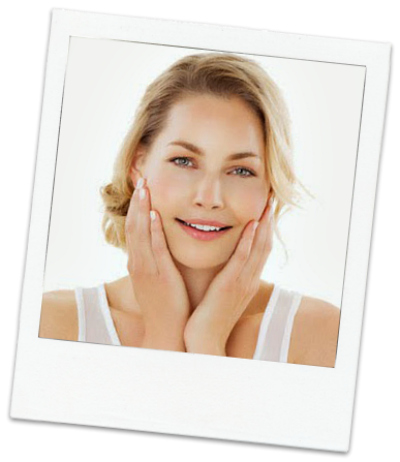 ---

Here are a few basic skin care tips to get you off to a good start.


It is also certainly beneficial to consider adopting an anti-aging lifestyle as well.  Then you'll be absolutely radiant, inside and out!


---
The basics for your facial rejuvenation regimen:
---

All a basic facial skin care treatment routine needs to include is cleansing, toning, and moisturizing in the morning, and then repeating the process again in the evening.

Normal, dry or sensitive skin types can even skip one of these two cleansing steps. (For these skin types, using a good toner is an excellent substitute for one of the cleansing steps.)

Of course it is essential for everyone to include a SPF 15 or greater sunscreen with UVB and UVA protection as a final step in your facial skin care morning routine and to re-apply the best sunscreen product available as necessary throughout the day, especially with prolonged exposure to the sun.


A basic facial skin care routine in concert with a few well chosen effective anti-aging treatments will accomplish significant goals towards skin rejuvenation such as:
Increase the skin's moisture content
Stimulate collagen production

Neutralize free radicals
Lock in the skin's own natural moisture
Stimulate cell repair
Encourage the skin's own natural defenses to protect itself from further damage

An added benefit to a good basic facial skin care treatment routine is the reduction in the occurrences of blemishes and break-outs. Not to mention, your skin becomes much more resilient, softer, and it's healing ability significantly improves!

Choosing high quality clinically proven, active anti-aging ingredients in your skin care products is a key factor in achieving rejuvenation results.
We've prepared a few shopping lists of effective rejuvenation treatments to help get you started on the way to younger, healthier skin.


other Visitor Favorite Topics
Be sure to visit the skin care shop to view all anti-aging skin care treatments grouped in categories for specific aging skin conditions or by active facial rejuvenation ingredient.


---
Quick Recap on the basics of facial skin care treatment and effective Rejuvenation:
---

The Skin Care e-Learning Resource Center's Skin Care Tips from Wash to Wear knowledge module on the basic techniques of a facial skin care treatment regime reveals all those simple skin care tips that are essential to integrate into your daily routine to ensure the most effective skin rejuvenation strategy.


---
Quick Start Guide: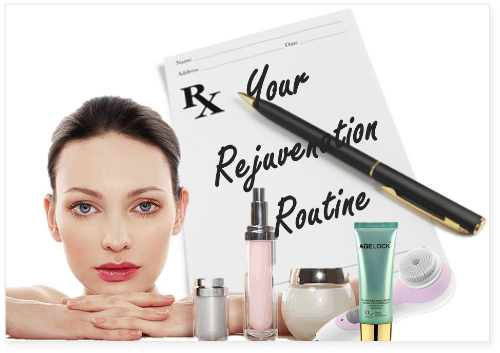 To begin implementing these top anti-aging skin care strategies you might find it helpful to check out the:


---
Search for other anti-aging treatments with a specific skin rejuvenation ingredient. . .

---

Quick Search:


Search This Site: