Anti-Aging Skin Care
facial rejuvenation
---
The effective strategies
The best techniques
The clinically proven treatments

           You'll discover everything need to know to begin your own aging skin care routine right here.      

Learning the simple secrets of anti-aging skin care and facial rejuvenation couldn't be easier. . .

---
Get the best results
Discover how you can achieve younger, healthier-looking skin with the three simple secrets
of effective facial rejuvenation .
Click to get started today:

Protect
against skin care wrinkles from forming in the first place
Restore
with the real "fountain of youth" using the benefits of antioxidants
Nourish
with what experts conclude are the best anti-aging skincare products and practices
It's really as easy as 1...  2...  3...

---
Next. . .

Explore all the best skin products and spa treatments that address the symptoms of aging skin along with all the different opportunities of effective facial rejuvenation strategies that ensures you achieve the very best results:

---
                                                           Just for fun. . .                                                  

                                  Along with some very helpful information, of course.                                                                     

Favorite Anti-Aging Skin Care Articles:

---
As Featured in. . .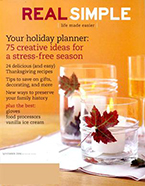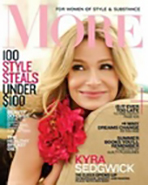 And don't miss our debut on the Fox News Morning Show:

Sue demonstrates for the Fox News Morning Show how easy it is to put the benefits of all-natural ingredients to work rejuvenating your skin simply by adding a few of your own natural anti-aging skin care recipes to your routine each week. 

Each of these quick and easy natural skin care anti-aging treatments combine the potent rejuvenating properties of common ingredients you'll find right in your refrigerator or pantry.


Search This Site: