Skin Care for Sensitive Skin
Skin Care for Sensitive Skin
consumer review
Kerri writes in her review that she has been plagued by sensitive and reactive skin for years.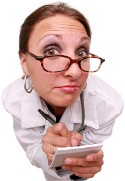 The older she becomes; she explains that her skin's tolerance to anti-aging treatments has diminished considerably.

In consultation with her Dermatologist, she began trying a variety of skin care product lines that would address both her aging skin symptoms as well as her skin's growing lack of tolerance to many of the treatments she had been using in her daily anti-aging routine.

Kerri now appreciates the care that goes into the formulation of professional and physician-grade skin care products since she has now discovered a variety of products that are working well for her skin type that also provides rejuvenation benefits her skin needs.

She has found that key for skin care for sensitive skin types is simple, clean formulas with hypoallergenic properties.
These type of rejuvenation treatments help nourish your skin without causing it to get red, develop a rash or become irritated. 

Tell-tale signs of reactive skin are when it becomes red or blotchy when exposed to certain elements like the sun's UV rays or certain skin care formulas, it is likely sensitive. Other signs of sensitive skin may include itching, stinging, burning and a feeling of tightness.

According to a study by the San Gallicano Dermatological Institute:
"Sensitive skin is a condition of subjective hyper-reactivity to environmental factors.  Generally, substances that are not commonly considered irritants are involved in this abnormal response.

These irritants vary by person. It's also important to note that sensitive skin isn't necessarily something you experience from a young age. At any age, you can begin to suddenly experience sensitivity, no matter what other skin predispositions you may have."
Reference: International Journal of Cosmetic Science

Kerri has learned to use products that are fragrance-free and free of other potential irritants like alcohol and to use gentle formulas that are tested specifically for sensitive skin.

She shares her recommendations from her experience (and experimentation) of the skin care brands to look for if you are looking for the best skin care for sensitive skin products.

---
Reliable Skin Care for Sensitive Skin Product Lines:
---

The key is simply to choose a skin care product line, like these, and/or treatments that specializes in facial rejuvenation and formulate skin care for sensitive skin types.  

---

Kerri explains:
. . . that's how you get the best results for your rejuvenating efforts!


---
Search This Site: