Dark Under Eye Circles
how to reduce those dark, puffy under eye circles

Get rid of that tired, haggard raccoon look with quick and easy do-it-yourself home treatments.


Dark eye circles are typically a result of a poor restless night's sleep, allergies, heredity and stress.

---
What causes dark eye circles?
---
Dark Circles appear through the thin skin under the eyes due to the pooling of oxygenated blood.

They can mask the energy and vitality you feel with a haggard, old and tired look.

Dark under eye circles may be accompanied by swelling commonly referred to eye bags.

---
Why are some people more prone to dark eye circles?

---

Heredity:

Like varicose veins, dark circles under the eyes can be an inherited trait. If you have dark circles, there is a chance that others in your family also have them. The skin under you eye may be very thin. When blood passes through the large veins close to the surface of the skin it can produce a bluish tint. The more transparent the skin you inherited, the darker the circles can appear.




Skeletal framework:

Prominent cheekbones and deep-set eyes can create hollow contours below the eyes, creating a shadow of which give the illusion of darkened skin under the eyes even though they are really not present. 



Hyerpigmentation:

With age (and sun damage) the tiny capillaries in the skin weaken and become leaky. The fluid from these leaky capillaries accumulates below the eyes producing dark circles.




Allergies:

Any condition that causes the eyes to itch can contribute to darker circles due to rubbing that irritates the delicate the skin around the eyes. Hay fever sufferers typically notice under-eye "smudges" during the height of the allergy season. Some food allergies can also cause the area under the eyes to appear darker.


The combined effect of inflammation, chronic sun damage and the downward pull of gravity all work together to not only create dark under eye circles but puffiness as well.


Don't despair!



 There are lots of very effective ways  To treat dark under  eye circles. . .


One great option to reduce dark circles under eyes is to use a "super" vitamin K treatment for a few weeks. 

Adopting an anti-aging lifestyle that incorporates a proper diet, sufficient exercise, stress management and adequate  sleep are very important for improving both dark eye circles and under eye puffiness.


---
Effective treatments for dark under eye circles include. . .

---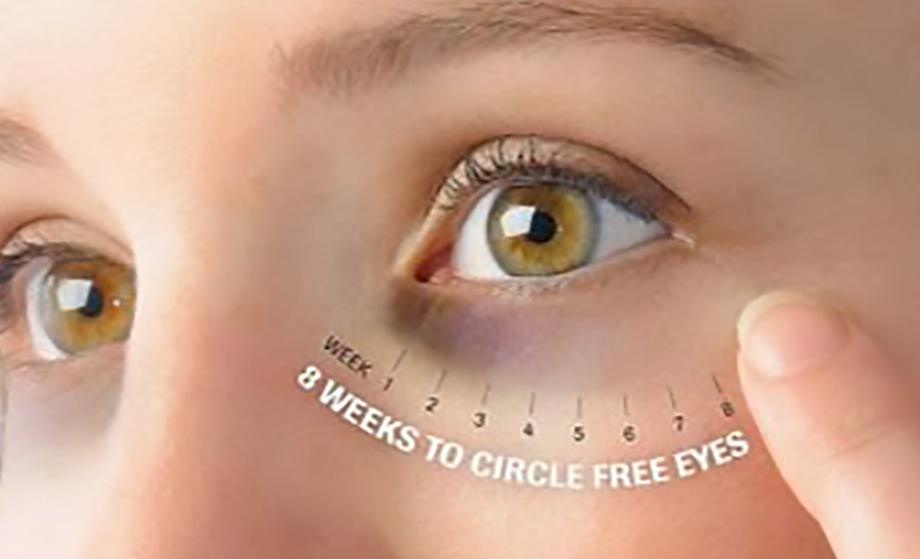 These products don't work overnight, but in time dark, puffy under eye circles will improve significantly.
---

There are also many natural remedies that are quite effective to not only reduce dark circles under eyes but to also eliminate puffy eye bags such as citrus fruits which are jammed-packed with vitamins, nutrients and antioxidants.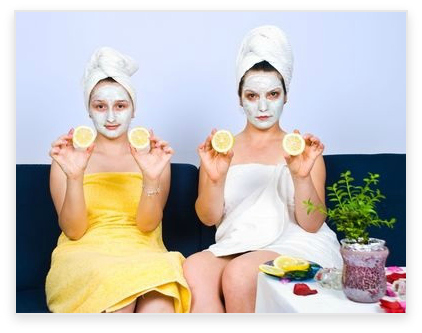 ---
Other effective natural skin care ingredients include:
---
Avocado (Vitamin E)
Almond oil
Pumpkin (Vitamins A, C, E and K)
Tea bags
Cucumber
Raw potato
Mint
Rose water
Tomato
---
Product recommendations that effectively treat dark under eye circles. . .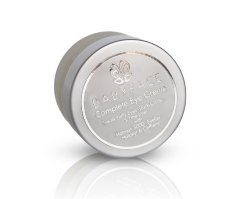 Babyface Complete Eye Treatment:
5% Haloxyl, 3% Eyeliss, 40% Matrixyl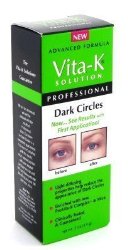 Vita-K Professional Solution:
ProVita K Complex,
Amino Acid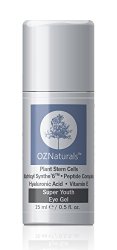 OZNaturals Eye Gel:
Matrixyl, Haloxyl, Stem Cells, Hyaluronic Acid
* Allure Magazine Best in Beauty Award

---
Quick Search for Products that Reduce Dark Eye Circles:

Search This Site: