Best Hair Removal Methods

the options for do-it-yourself hair removal

What's the best hair removal method for those menopausal whiskers that have started to randomly sprout with wild abandon all over your face?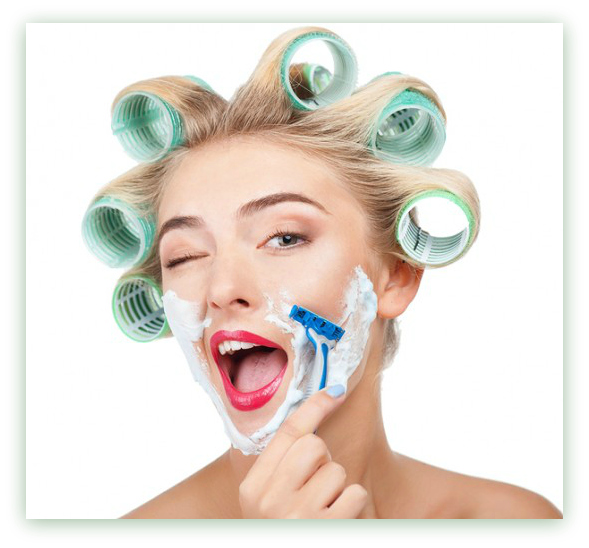 Though most don't recommend shaving, there are plenty of hair removal methods from the cheap and easy temporary solutions to the more permanent laser hair removal treatments.


So, what's up with the sprouting of those long, coarse, dark gargantuan whiskers?

Well. . .

As women age, their hormonal balances change due to a gradual decrease in estrogen.

As the estrogen levels diminish, they are less able to counterbalance the effects of male hormones.

---
The result?

---
You guessed it!


Those pesky Whiskers that seem to grow in a blink of an eye. . .

Now I ask you, why is it that after you have very carefully scanned your entire face from absolutely every single possible angle using a light-up 10X magnifying mirror to assure yourself that you aren't sprouting any unsightly facial hair, that you immediately spot this obnoxiously long, wiry whisker just minutes later sticking straight out from the middle of your chin the moment you look in the rear view mirror of your car?



Note to self:
Never, ever go anywhere without bringing tweezers. . .


fortunately we have options!


Lots and lots of options. . .


From the temporary hair removal methods to the more permanent laser hair removal treatments, you can keep the changes in facial hair from that barely visible soft, downy peach fuzz to coarser, darker upper lip and chin hair during menopause (and beyond) in control.


The Best Hair Removal Methods


---

Temporary Solutions

---
---

Permanent Solutions
---
Lasers:
Laser hair removal treatments use strong beams of intensive pulsed light, (IPL), to target the hair follicle, preventing hair growth.  The FDA cleared devices for home use are:

Happily, the best hair removal methods, even the temporary options, combined with the advances in technology in do-it-yourself laser hair removal treatments provide a wealth of options
that effectively address those wiry whiskers and the
unwelcome darkening mustache that sadly begins
to reveal themselves as we age.


---
Quick search for the best hair removal options:

---
Search This Site: