Free Printable Recipe Card

download your free natural anti-aging skin care recipes cards. . . .
Start your very own collection of homemade skin care recipes with our free printable recipe card starter sampler assortment. Print your free introductory 4X6 cards featuring rejuvenating all natural anti-aging skin care recipes.

Save a bazillion by making your own antiaging skincare products!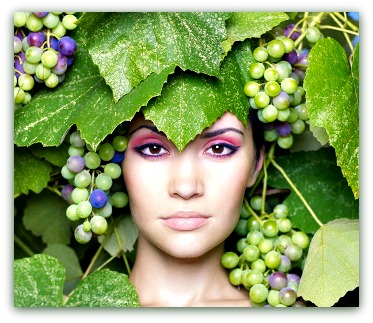 These skin care recipe cards feature recipes specifically formulated using common ingredients with powerful anti-aging attributes proven to effectively treat aging skin in an natural, organic, holistic manner.

The growing trend in skin care treatments has begun to re-focus on natural ingredients to create effective products that are chemical free and safer for the skin without sacrificing the all important RESULTS.
"Why Go Natural?" you might ask.

For untold millennium, herbalists have studied the natural medicinal attributes of herbs and plants.

Ancient herb lore verifies as centuries pass, a plethora of rejuvenating mysteries have been revealed in nature. 

Amazing discoveries regarding the powerful rejuvenating properties of natural substances continue today.  As we know natural skin care treatments have been around for centuries for very good reasons!
There is increasing recognition and evidence that supports what many have know for a very long time- that natural antiaging skin care products formulated with organic ingredients can be just as successful in treating the symptoms of aging skin as many of the chemical-based products available on the market.
Try out these popular homemade skin care recipes for yourself:
Presenting. . .
YOUR SAMPLER RECIPE CARDS!
DIY Natural Anti-Aging Skin Care Recipes
3X5 Recipe Cards
Start your own collection now. . .
The Recipe Sampler is FREE!

Homemade Skin Care Recipes Cards


Instructions to download your free printable recipe card sampler:


The all important "How To's":
"The Recipe Sampler" is a PDF file which is easily downloaded and saved to your computer. Simply click the link and off you go. Download the Recipe Sampler PDF file


The Recipe Sampler are 3X5 recipe cards that are sized to print on a single standard sheet of 8.5 X 11 postcard paper.


To create the best quality recipe card consider using a high gloss white perforated postcard paper or 3X5 white self-sticking labels that you can adhere to your own 3X5 cards. Make sure to select the best color print option your printer offers.

Note: If you don't have it already, you'll need Adobe Reader installed on your computer in order to open the Recipe Sampler. Click here to download it FREE.

To save the Recipe Sampler Cards:
Click on the recipe sampler link:

Recipe Sampler


Choose Save As from the File menu, and then select where you want to save the Recipe Sampler on your computer.


Open your saved Recipe Sampler file and select Print from the File menu. (To properly center the Recipe Sampler Cards, select None at Page Scaling.)
We hope you enjoy using the recipe cards to mix-up your own special natural facial treatment!


Ready to get mixing?


---
 Coming Soon. . .

---

An entire comprehensive assortment of beautiful skin care printable recipe card selections featuring seasonal ingredients at the peak of their potency will be available very soon!

One set for each season; spring, summer, fall, and winter
Making your own anti-aging skin care products not only generates a significant savings but you know exactly what you are putting on your skin!

There will also be a series of skin care recipe cards that will feature everyone's favorite collection for special occasions. . .


---
Who will be able to resist the "Love Scrub" or the "Boo Berry Peel"?
---

 Be sure to bookmark this page and come back soon to get your own collection of printable cards for your homemade skin care recipes!


This exciting new natural anti-aging skin care recipe book features an in depth look at a natural approach to making your own homemade skin care recipes and antiaging skin care products specifically formulated to focus on the rejuvenating properties and attributes of common herbs and substances.
Search This Site: