Step by Step Skin Care
A Comprehensive Skin Rejuvenation Regimen
Let the Magic Begin!
If you need a step by step guide for a complete and comprehensive facial rejuvenation regimen that will effectively target and treat every possible aging skin issue then look no further. . . this is it!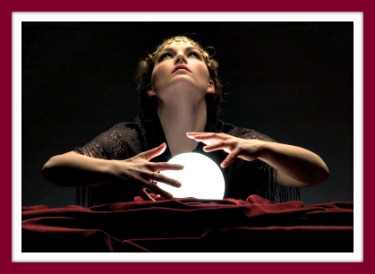 There is no need for a crystal ball to see what the future will bring to your aging skin; more damage, more wrinkles, and more sagginess.
In response to our visitor requests the Skin Care Resource Center's instructor, Sue, shares her own facial rejuvenation regimen.

Following this step by step skin care routine will change the future for your skin in remarkable ways!
An effective anti-aging skin care routine requires just a few techniques and a commitment to stick with it for several months.
Warning: You will NOT see results overnight!

It took decades for your skin to start showing the signs of aging and it will inevitably take at least a few months before you start to see improvements.
This step by step skin care regimen utilizes a selection of skin rejuvenation products that address a wide variety of specific aging skin symptoms such as wrinkles, age spots, dark circles and sagging skin.
The anti-aging facial treatments are then layered on the skin.
Layering different products helps to effectively treat a wider range of aging issues by providing the skin with several different types of nutrients so that the skin cells can replenish what has been gradually depleted over time.
Perhaps one day there will a just one anti-aging skin care product that can do it all but until that auspicious day arrives a layering strategy is the most effective solution.
This step by step skin rejuvenation regimen may be a bit more time consuming but the results are well worth the effort.
The hallmark of effectively rejuvenating skin is selecting the active anti-aging ingredients that not only have been proven to be the most effective but are as potent possible.
That essentially means that each facial rejuvenation product needs to have an appropriate yet effective concentration of the active anti-aging ingredient. . . not too much, not too little, but just the right amount.
~ Step by Step Skin Care ~
Each Morning:
A comprehensive skin rejuvenation regimen begins every morning with a gentle face steam which can be accomplished by showering or holding a warm face cloth up to your skin for a few minutes.
Gently cleanse the skin using an upward sweeping motion of the face cloth or small sea sponge.
This technique cleanses, opens the pores and prepares the skin to be receptive to the anti-aging treatments.
Tip:  Dry and normal skin types should only use a gentle skin cleansing product once a day which would typically be at the end of the day. Oily skin types might choose to use a gentle cleanser such as Aveeno's soy based Positively Radiant Cleanser.
Using a cotton ball or cosmetic cotton pad apply Avalon's Co-Q10 Toner in an upwards sweeping motion over the entire surface of the face and neck. Co-Q10 is an antioxidant which helps to repair and protect the skin.
Next apply a Vitamin K cream such as Jason's Super K Creme Plus by dabbing a small pea size amount around the eyes for the dark puffy circles.
Spot treat age spots, wrinkled and sun damaged areas with a retinol treatment such as Afirm 3x.
It is helpful to wait a few minutes while this treatment absorbs into the skin before proceeding to the final morning step but not completely necessary.
Finally apply your moisturizer in an upwards sweeping motion. Neova Therapy Creme de la Copper is a good choice. Copper peptides are powerful antioxidants which heal and protect the skin in addition of processing firming qualities as well.
Tip:  To encourage maximum absorption of the anti-aging treatments, finalize your morning routine by gently tapping the surface of the skin for a minute or two to stimulate the cells.
At intervals throughout the day, apply a skin rejuvenating sunscreen such as RoC Retinol SPF 15. If out in direct sunlight for an extended time such as sunbathing, be sure to use a strong Sun BLOCK, applying every two to three hours.

Late Afternoon:
As your day winds down and before you get caught up in preparing for dinner take a few moments to refresh and add a rejuvenating skin treatment.
Gently cleanse the skin with the "intelligent" antioxidant, spin trap, PCA Skin Phaze 5 Nutrient Toner which heals and protects. Let the toner absorb briefly.
Apply a rich anti-aging moisturizer such as Derma E's Vitamin A Retinyl Palmitate Wrinkle Treatment Creme in an upwards sweeping motion to combat fine lines, wrinkles and sun damaged skin. Gently tap the surface of the skin to stimulate and encourage maximum absorption.

Before Bed:
Take a few minutes to pamper your skin by steaming to open up the pores and create a receptive environment for the rejuvenating treatments.
Gently wash face with cleanser such as Oil of Olay Regenerist Cleanser and pat dry.
Wipe surface of skin and neck with toner; GreatSkin's Vitamin C Toner infused with extracts is a good choice.
Next apply a very thin layer of Total Skin Care 10% Glycolic Gel, let dry completely to chemically exfoliate and stimulate cell renewal.
Dab a small amount of cream such as Kinerase Cream around the eyes being sure to target the fine lines at the outer corner of the eyes as well as the under eye area.
Finally, apply a rejuvenating moisturizer Reviva's Alpha Lipoic Acid, Vitamin C Ester, and DMAE Cream to firm, heal, protect, even out skin tone and address wrinkles. Tap the surface of the skin lightly to stimulate the cells in order to maximize the absorption of the anti-aging treatments.
Follow the step by step skin care guide and sleep tight while your skin rejuvenates all night. . .
Tip:  It is extremely advantageous to include two anti-aging facials each week ~ a microdermabrasion treatment and a skin peel.

Mid-Week:
Before the morning, late day or bedtime treatments use a facial steamer such as the HoMedics Facial Steamer to really open the pores and add moisture to the skin.
Next gently massage the skin with Medicool Exfolia Microdermabrasion Creme Skin Exfoliation Treatment or use the hand held HoMedics Microderm Spa - the swirling action is quite pampering! Now you are ready to complete the daily step by step skin care routine.

Weekend:
Before the daily step by step skin care routine, give yourself a thorough facial steam then apply a salicylic acid BHA skin peel according to the directions. Rinse and lightly cleanse the face with the Micropeel Cloth, a microdermabrasion wash cloth. Proceed with the step by step skin care routine.
The HoMedics Light-up Magnifying Mirror will slowly begin to reveal a much more promising transformation in your appearance than what you had been seeing in the past!
It does seem daunting initially, however the step by step skin care routine incorporates many different facial rejuvenation treatments that are clinically proven to be effective or shown significant promise in preliminary research to be effective.


Sample Skin Rejuvenation Regimens from the Basic to the Most Intensive


If you need more help choosing the most effective anti-aging products so you can begin developing your own skin rejuvenation routine then the shoppings lists are tailor made for you.

Layering different skin care treatments increases the variety of active anti-aging ingredients to promote facial rejuvenation. . .


---

Be sure to visit the skin care shop to view all anti-aging skin care treatments grouped in categories for specific aging skin conditions or by active facial rejuvenation ingredient.


---
Search for all anti-aging skin care products:

Search This Site: