Best Skin Care Routine
love your skin!
Address all your aging skin concerns, now and for the future by adopting an intensive skin care regimen takes advantage of the layering technique to infuse your skin with all the nutrients and nourishment it needs to promote skin health.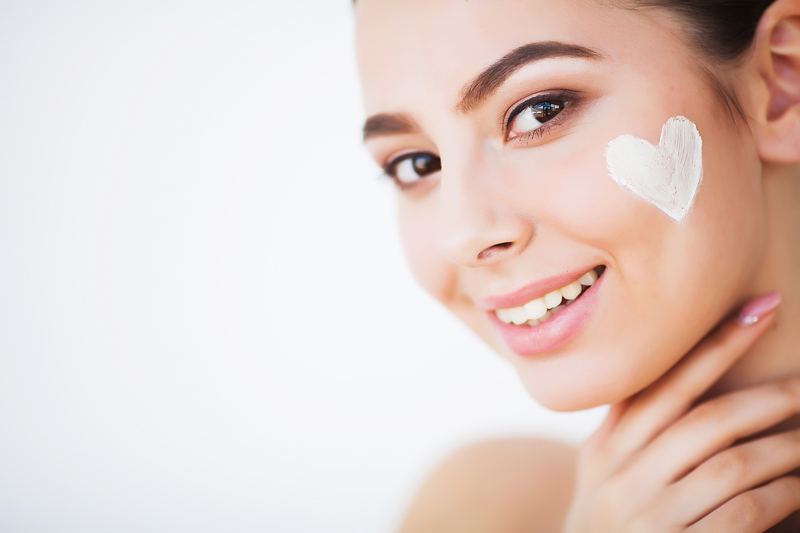 The best skin care routine includes a variety of anti-aging treatments that addresses the widest range of aging skin issues possible.

Intensive, yes!  

Difficult?
Not even a little bit!
The intensive skin care routine adopts the strategy of sandwiching clinically proven active anti-aging ingredients that target a wide range of aging skin symptoms.
This routine addresses the widest range of facial rejuvenation needs from reducing fine lines and wrinkles to firming sagging skin while diminishing age spots and minimizing puffy, dark under eye bags as well as improving overall skin tone and texture.
---
remember, the older your skin becomes, the more moisture it needs!
---
Use the wealth and power of the most beneficial active ingredients available by expanding your regimen by layering your skin rejuvenation treatments in order to take full advantage of the opportunities and benefits of well thought out skin care plan.
The best skin care routine might look overwhelming at first, but it is actually quite easy and truly involves just a few more minutes a day.
The rejuvenating components of adopting the best skin care routine possible includes a comprehensive selection of:
Powerful antioxidants
Vitamin A (retinol) treatment
An exfoliate such as a 10% concentration of glycolic acid
Hyaluronic acid for hydration
Potent vitamin enriched serums to promote cell turnover and stimulate collagen production
DMAE for firming qualities
A vitamin K treatment and kinerase treatment for the eye area
A variety of regular spa facials to further promote skin health
A sample of the best skin care routine is a daily commitment that involves:
~ Morning ~

Gentle cleansing for oily skin types in the morning using a non-abrasive cleanser, soy-based in highly recommended.

Sensitive, reactive, dry and normal skin types only need to cleanse once a day in the evening.  These skin types simply use a very warm face cloth to gently massage and rinse the skin in the morning.

Select a nourishing toner to completely cleanse the skin, removing any residue and traces of dirt, oil, makeup, and sunscreen.  Toning also provides an opportunity to introduce an anti-aging treatment that work to tighten pores, protect the skin from environmental damage, clear bacteria as well as to promote repair and skin health.
Note: Steer clear of toners that contain alcohol, fragrances, phthalates and parabens.

Select a "combination" moisturizer that is suitable for your skin type and aging symptoms that includes a variety of nutrients, vitamins and minerals such as Hyaluronic acid, DMAE, Alpha Lipoic Acid, Collagen, Vitamin E, and Vitamin C Ester.

As an example, I have dry, sensitive, reactive skin.  After toning I use the layering technique by applying a pure hyaluronic acid serum to provide hydration and lock in moisture followed by the Reviva Labs ALA, DMA, Vitamin C creme.


At a minimum, without fail, always finish your morning routine with a sunscreen product.  If you have concerns about under eye circles and/or puffiness add an eye treatment prior to the sunscreen. 

As the final touch for adopting the best skin care routine, use an enriched facial mist occasionally throughout the day to keep your skin well-hydrated and provide the nutrition it needs to promote repair.
---
~ Evening ~
---
The nighttime routine duplicates the morning routine by starting with cleansing for all skin types.  It is beneficial prior to cleansing to hold a very warm wash cloth on your face for a few minutes to soften the skin and open pores.


This step is followed by adding a gentle exfoliating treatment, using either mechanical with a scrub, a light acid chemical method or exfoliating facial brush.

As in the morning routine, apply an anti-aging toner, choosing one with a different combination of ingredients.

The two other additional steps in the nighttime routine involves applying a retinol serum (or moisturizer) along with the final step of a different vitamin rich moisturizer than the one used in the AM as well as a puffy under-eye bag treatment as a preventative and/or repair strategy.

Since Vitamin A products increase the skin's sensitivity to sun, it is typically recommended to use retinol or derivatives of Vitamin A in the evening.
The best skin care routine also integrates DIY home spa treatments on a regular basis to maximize rejuvenation results.
PRO TIP:
Weekly facial steams followed by an anti-aging mask combined with a microdermabrasion treatment every few weeks along with a bi-monthly skin peel works to keep the complexion bright and the skin supple.  
If you feel like a bit of extra pampering or just want a little fun with some swirling action try one of the home microdermabrasion spa kits, like the Neutrogena Advanced Solutions At Home Microdermabrasion System which utilizes the same aluminum-oxide crystals that the professional spa treatments use.
Fun Fact:

The general rule of thumb is that five home microdermabrasion treatments are the equivalent to one professional microdermabrasion.


Don't be afraid to experiment with different routines and products to determine what works best for your skin type and aging skin symptoms ~ Sample Skin Care Routines.


---
Sample Skin Rejuvenation Regimens ~ From the Basic to the Most Intensive ~
---

If you need more help choosing the most effective anti-aging products so you can begin developing your own skin rejuvenation routine, then the shopping lists are tailor made for you.


other Visitor Favorite Topics
---
Layering different skin care treatments increases the variety of active anti-aging ingredients to promote facial rejuvenation. . .
---

Be sure to visit the skin care shop to view all anti-aging skin care treatments grouped in categories for specific aging skin conditions or by active facial rejuvenation ingredient.


---
Search for the treatments for implementing the best skin care routine:

Search This Site: