DIY Oxygen Facial at Home


Oxylight anti-aging treatments harnesses powerful yet natural technologies in an all-in-one skin care tool

Oxylight treatments range from the most basic which focus on infusing the skin with enriched oxygen to high-end medical spa therapies that combine anywhere from two to five treatments into one.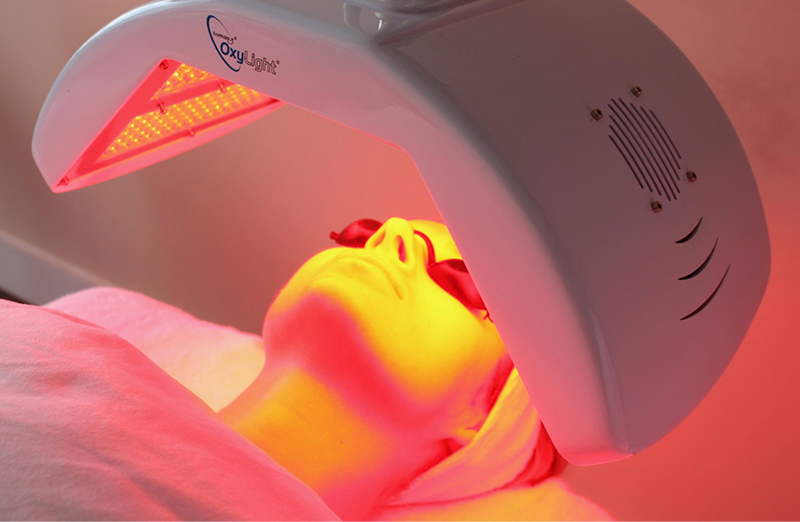 The most sophisticated Oxylight medical spa rejuvenation device combines the proven benefits and effectiveness of:
Oxygen
LED Light therapy
Dermabrasion
Galvanic Micro-Current
Ultrasound
Hydrafacial
As a result, these "all-in-one" technologically sophisticated medical spa devices provide the most beneficial of the rejuvenating practices into a single treatment.

Of course, none of the DIY Oxygen Facial at Home models are quite as comprehensive as those available in a professional medical spa, but they do certainly provide more of a comprehensive treatment then devices that provide just a single, focused treatment.


---

The benefits of each individual type of therapy are:

---
OXYGEN:
Oxygen facial treatments convert ambient air into pure oxygen.  Usually with devices that use this technology, the pure oxygen is enriched with nutrient infused serums and other vitamins that work to enhance aging and acne prone skin healing. 


LED LIGHT WAVELENGTHS:
Blue, red, and/or yellow light waves restore the plumpness to the skin Different spectrums of LED light waves stimulate the production of both collagen and elastin making the skin look younger and healthier. 


DERMABRASION:
Microdermabrasion removes dead skin cells, excess oil, and other impurities from the outermost layer of the skin.  This helps unclog pores, treat and preventing acne and controlling breakout.


MICROCURRENT THERAPY:
Microcurrent therapy delivers low, gentle electrical currents  to activate the skin's natural healing, improving circulation, stimulating cell renewal, and collagen production.  The procedure also facilitates the delivery of serums and other nourishing substances faster and deeper through layers of skin.


ULTRASOUND:
Ultrasound uses a full-spectrum of LED lights and ultrasound waves, delivering thermal and non-thermal effects that stimulates collagen production, firms skin that reduces fine lines and wrinkles, and tones facial muscles to improve sagging skin.


HYDRAFACIAL:
This treatment removes dead skin cells and extracts impurities while at the same time cleanses, exfoliates, deeply hydrates and improves the delivery of moisturizing serums into the skin. 

DIY OXYLIGHT Oxygen Facial at Home Devices:
Home Oxylight therapies combine between two and up to seven types of treatments into one devise focusing on skin firming and improving circulation to stimulate cell regeneration.
---
Options for DIY Oxylight Devices:

---

portable Hand Held Devices 
---

"Professional" DIY oxygen facial at home Machines:
---
Search for other DIY oxygen facial at home devices. . .
---
Search This Site: