Find Out Your Skin Type
different skin types benefit most from treatments tailored to meet the specific needs of your skin. 

Article contributed by author Sheila Dicks, image consultant.

Do you know the characteristics of your skin?
In order to care for your skin properly you must first determine what type of skin you have.
There are several different types of skin which include:
Normal
Dry
Oily
Combination
Sensitive
Reactive
Problem 
Do you know your skin type? Find out your skin type!
---
each type of skin can present its own challenges in order to keep it looking as good as possible.

---
Everyone has different skin care needs so determining how to best care for your own particular skin type is the first step in achieving the best results.
Find out your skin type


---

normal skin
---
The skin is soft, supple and smooth. It is fine-textured and free of blemishes (with the exception of periodic blemishes). It has a nice glow and never feels oily or dry.

Less than twenty percent of women have this skin type. If this is your skin type you are fortunate.  Customizing a skin care routine for this skin type is fairly straight-forward.
---

Dry skin
---
This type of skin to has a fine texture and is transparent looking. It feels tight and drawn without moisturizer and tends to have fine lines around the eyes and mouth.

This skin type feels especially dry after washing and may have whiteheads around the eyes and some dry, scaly patches. This type of skin needs lots of moisture and proper care because it can show the signs of aging earlier than other skin types.
---

Oily skin
---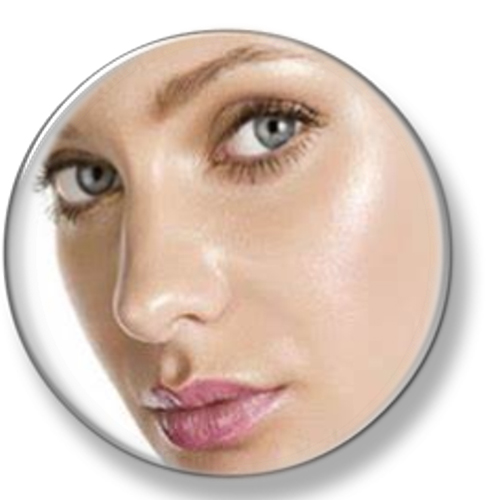 The oily complexion is shiny, sallow and course.
It has large pores and tends to have pimples, blackheads and whiteheads. The surface of the skin can take on a slick, shiny- almost greasy -appearance during the course of the day.
Within hours of washing the oiliness will reappear and makeup is usually absorbed quickly.

---

Combination skin
---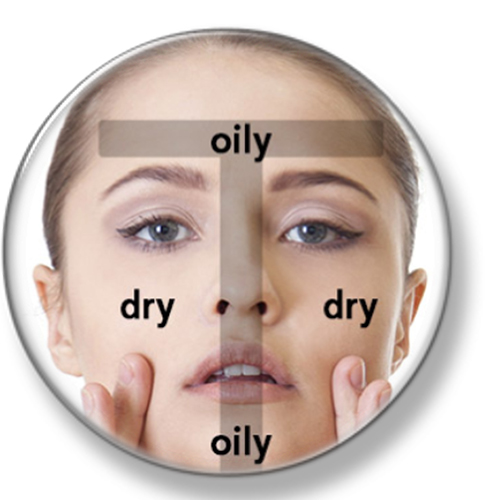 This type of skin is oily in the T zone and the rest of the face is dry.
The T zone is the forehead, nose and chin.
The extent to which both areas are dry and oily may vary; however, both areas require a separate cleaning routine to restore them to balance.

---

Problem skin
---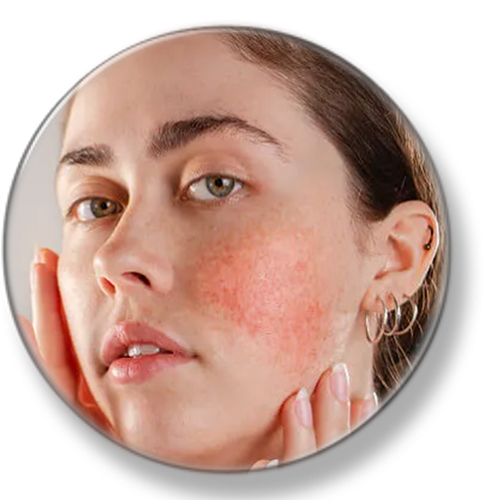 Problem skin is usually oily and has a course texture and is subject to acne. It has large pores, blackheads, red blotches and may become more irritated under stress.
There are also two skin conditions that may occur either together or separately and may occur with any skin type. These are sensitive and allergic conditions.

---

Sensitive or Reactive Skin
---
Sensitive and/or reactive skin needs to be treated very carefully and gently.
This skin type can be hyper-reactive to a variety of stimuli like topical applications like creams, sun or artificial UV light sources or climatic changes such as a dry, windy, or cold conditions.
Reactive symptoms may include general irritation, stinging, itching, burning. and/or visible skin changes such as redness, dryness, scaling, peeling, bumps, hives.

---
achieve the best results by customizing your skin care routine to address your skin type and specific symptoms
---
Find out your skin type then 
design your skin care routine for your skin type                                              
Regardless of your unique skin type, there are three essential products everyone should include in their skin care regime:

Cleanser
Moisturizer
Sunscreen
While the application steps are the same, the specific products you use should be formulated with active ingredients tailored to your specific skin care needs.
Author:
Sheila Dicks is a wardrobe and image consultant who teaches women how to look ageless.
---
Quick Search for products for all skin types:

Search This Site: