Alternative to botox
How this face lifting product works
Is there really an alternative to Botox?

Indeed there is!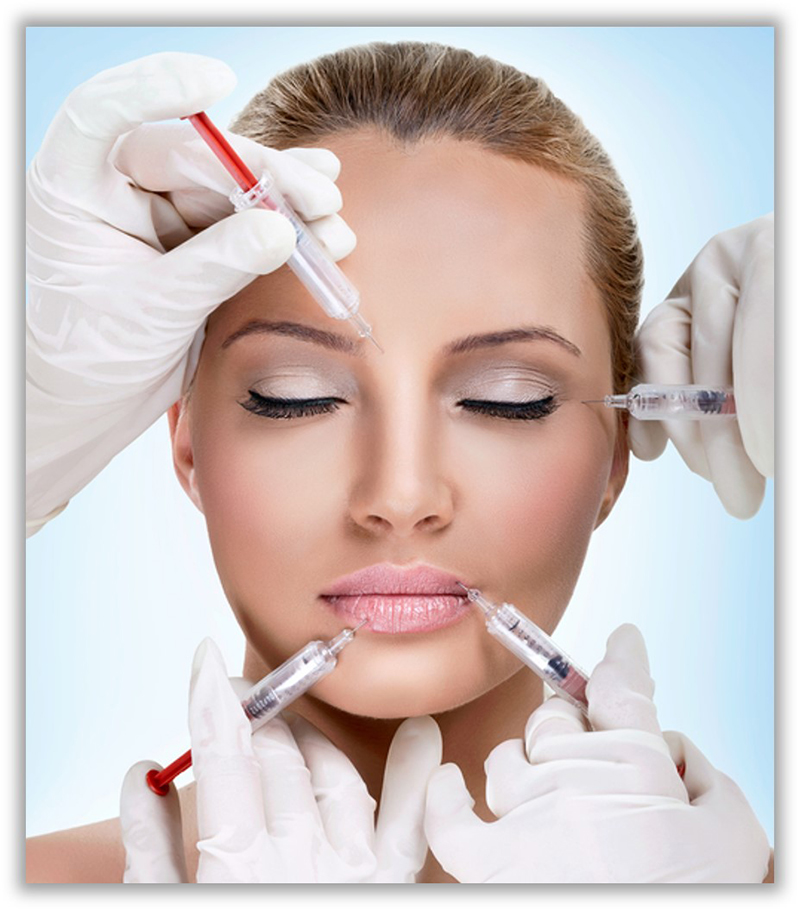 OUCH!
Argireline is considered a Botox alternative because it produces similar results.

It's considered the "Instant Face Lift" of over-the-counter topical anti-aging skin care treatments.

So, chances are you're wondering how that's possible, right?

Argireline is a clinically proven facial rejuvenation ingredient used in anti-aging skin care products as a Botox alternative.

The muscle calming properties of Argireline have been demonstrated to produce
an "instant face lift" effect similar to that of Botox.

Here's a quick scientific breakdown of how these two entirely different substances produce similar results in reducing the appearance of wrinkles:
        Botox

Most people are familiar with botulism, right?

Well, Botox is the trade name for the lethal botulinum toxin, a naturally occurring substance. However, when used in tiny doses as a cosmetic and therapeutic treatment it is a very powerful and effective medication.

Botox has become the most popular of all cosmetic procedures since injections work to paralyze the facial muscles, eliminating the appearance of wrinkles.

As a peptide chain of amino acids derived from natural proteins, acetyl hexapeptide-3 works to prevent muscles from moving. (Similar to the muscle paralyzing effect of Botox.)
As an anti-wrinkle active ingredient in skin rejuvenation treatments, Acetyl hexapeptide-3 or acetyl hexapeptide-8 is a peptide is actually a fragment of SNAP-25, a substrate of the botulinum toxin, aka Botox.
Argireline. . .
The OTC alternative to Botox

Over-the-counter rejuvenation treatments with the recommended concentration of  the active anti-aging ingredient, Argireline, produce similar results as Botox by visibly firming the skin as well as reducing the appearance of deep wrinkles and fine lines; particularly in the area around the eyes, forehead and upper lip.

(But not as instantaneously as Botox. . .)

So is Argireline really a better Botox alternative?
Well, let's compare OTC rejuvenation treatments, usually the inspired name of an "Instant Face Lift", to Botox.

Botox injections range from $400 to $900 (or more) for a treatment involving several injections in the neighborhood of $100 a syringe and last from 3 to 6 months.

Argireline over-the-counter facial rejuvenation treatments that include a hearty concentration of the active ingredient works to reduce facial movements for up to eight hours.  Argireline is considered a safer, non-invasive, less expensive, and a much milder alternative to Botox, topically targeting the same wrinkle-formation mechanism, but in a very natural way.
Argireline is primarily used as an alternative to Botox in order to:
Diminish the appearance of forehead wrinkles, droopy brows, crow's feet, furrows, laugh lines, and feathered lip lines

Reduce the appearance of acne scars, stretch marks and rosacea
Improve skin health without side effects, toxins, or health risks


---
Product Resources:
three top skin care lines specializing in ARGIRELINE formulations. . .

 
Other Options for Argireline treatments
as your alternative to botox
---
other Visitor Favorite Topics
---
Search for other anti-aging treatments with a specific skin rejuvenation ingredient. . .

---

Quick Search:


Search This Site: