Natural Spa Treatment At Home
DIY Natural Spa Treatment at Home
Homemade Facial Mask Recipes
A homemade facial mask or masques have been used since ancient times to soften, nourish, and rejuvenate the skin.
Facial masks not only work to deeply nourish the skin by providing essential nutrients but to exfoliate the skin by removing dead skin cells.  A natural spa treatment at home mask recipe using organic ingredients will also deeply hydrate the skin; replacing essential moisture as well as to unclog pores and remove any impurities remaining after cleansing.
What the heck, close your eyes and add two cold green tea bags or slices of cucumber over your eyes for a totally decadent experience.
A DIY homemade natural spa treatment at home uses ingredients that both hydrate and exfoliate are key in mask recipes.  Home spa facial mask recipes are an especially effective strategy for rejuvenating and deeply moisturizing dry, aging skin because they work to draw a fresh supply of blood to the skin in addition to replacing lost moisture and stimulating circulation to the facial area.
---
a DIY facial mask natural spa treatment at home will help to stimulate cell renewal, tone, firm and hydrate the skin.
---
Quick Tip. . .
Masks are also an excellent way to give your skin a deep cleansing of the pores which contributes to healing blemishes, acne and sun damaged skin.
So, get out your whisk and mixing bowl and give yourself a soothing, enriching facial by whipping up your own natural spa treatment at home facial mask recipes from the ingredients right in your kitchen cupboards and refrigerator.
---

and Don't miss this special facial treat. . .

The FREE eCourse on starting your own natural skin care routine provides a great foundation for beginning your natural skin care regimen.


---


Ready to get mixing?
---

Natural Spa Treatment at home
Skin Care Recipes for
Facial Masks


---
Skin Enriching Mask

1 tablespoon honey
1 egg yolk
1/2 teaspoon olive oil
1 tablespoon yogurt
Mix together to form a smooth paste
Honey heals, stimulates and smooths, the egg yolk and olive oil hydrates and moisturizes.

The yogurt gently exfoliates and cleanses while refining and tightening pores.
Hydrating Facial Mask

1 egg yolk
1/4 of a mashed avocado
Drizzle in enough cider vinegar, stirring vigorously to create a smooth paste


The egg and avocado nourishes, softens and moisturizes.
The cider vinegar stimulates, tones and gently exfoliates the skin while treating blemishes and acne prone skin.

Skin Firming Mask

Juice of half a lemon
1 beaten egg white
1 tablespoon of cornstarch
Mix ingredients thoroughly to form a smooth paste


The lemon cleanses and exfoliates, the egg white nourishes and firms, while the cornstarch softens and draws out the skin's impurities.
Anti-Aging Mask

1 egg yolk
2 tablespoons of milk
1 teaspoon of organic honey
Whip together with fork until mixed well


The egg yolk moisturizes, the milk exfoliates, and the honey moisturizes and nourishes the skin.


Rejuvenating Mask

2 teaspoons plain yogurt
1/2 teaspoon honey
1/2 teaspoon lemon juice
4 to 6 finely pureed grapes
Combine ingredients and mix well


The yogurt and lemon exfoliates and cleanses, the honey moisturizes, while the grapes nourish and rejuvenate the skin.


Moisturizing Mask

2 tablespoons plain yogurt
1 tablespoon oatmeal- cooked and cooled
1 tablespoon honey
Mix well, then let sit for a while so the oatmeal will soften and form a smooth paste
Yogurt gently exfoliates and cleanses while the oatmeal and honey moisturize and re-hydrate the skin.
Soothing, Healing Mask

1/2 cup plain yogurt
2 tablespoon aloe gel- (peel and mash one aloe leaf)
1 teaspoon finely chopped rosemary
Mix together thoroughly


Yogurt gently exfoliates and cleanses while the aloe moisturizes and heals. The honey moisturizes and re-hydrates the skin.


Dry Skin Mask

1 tablespoon of buttermilk or yogurt
1 egg yolk
1/8 cup finely diced rose petals
1/4 cup cooked oatmeal
Mix together thoroughly


The buttermilk or yogurt gently exfoliates and cleanses while the egg yolk, honey and oatmeal moisturizes, and re-hydrates the skin.
---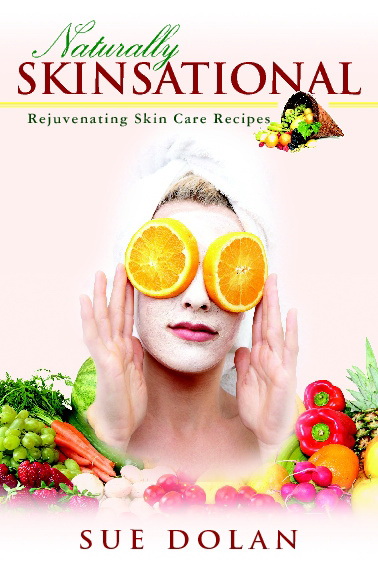 For more natural skin care recipes check out our. . .
Naturally Skinsational ~ Rejuvenating Skin Care Recipe Book 
for more than 160 facial treatments that specifically focus on the anti-aging properties of common herbs and ingredients. 



Do Share!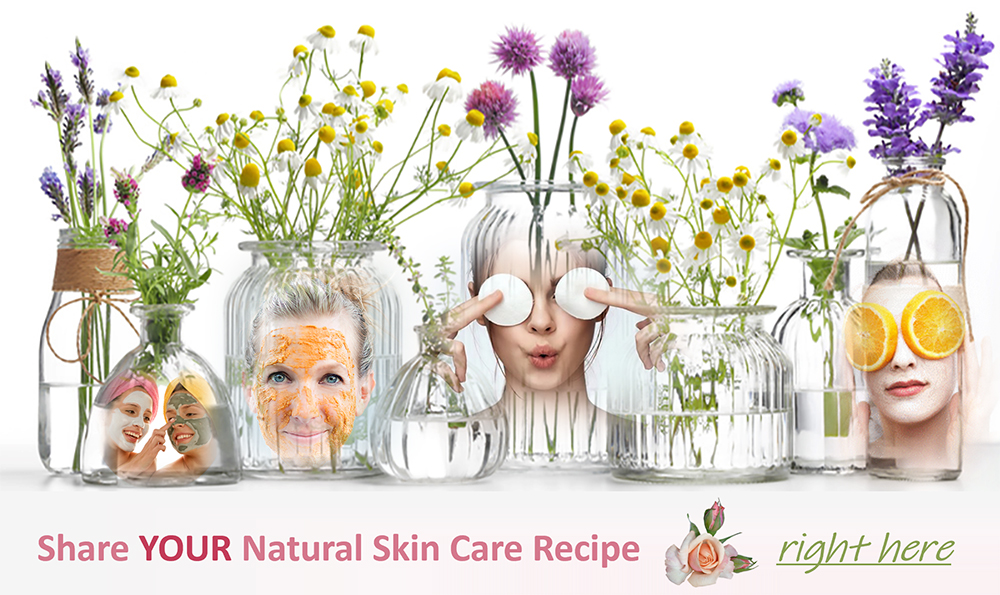 Take a peek at other visitor natural skin care recipes and tips.
Search This Site: