Sugar Scrub
a sinfully simple exfoliating natural skin care recipe
It's a pretty sweet rejuvenating facial treatment that can be adapted in hundreds of ways to maximize the anti-aging benefits for all skin types.
T.M. makes her simple sugar facial scrub for herself and all her friends because not only does it works so well but it is quick, and easy to make.  Best of all, it is ridiculously inexpensive.

---

Thank you for sharing

T.M.!




---
Her skin feels like velvety smooth with a lovely rosie glow after using the scrub!

T.M. points out that this is a very versatile recipe that can be adapted to suit any skin type.

An interesting fact that T.M. also shared is that sugar cane has a wealth of natural anti-aging properties.

As a natural alpha-hydroxy acid, sugar is a form of glycolic acid which is used to exfoliate the surface of the skin and stimulate new cell growth. One of the more common ingredients in an anti-aging spa facial treatment and OTC high-end products is glycolic acid!

Alpha hydroxy acid (AHA) treatments (like sugar) work to penetrate the outermost layer of s, breaking down the "glue" that bonds skin cells, thereby encouraging cell turnover and generating fresher, younger-looking skin.  Sugar is an especially beneficial treatment for sun-damaged and aging skin.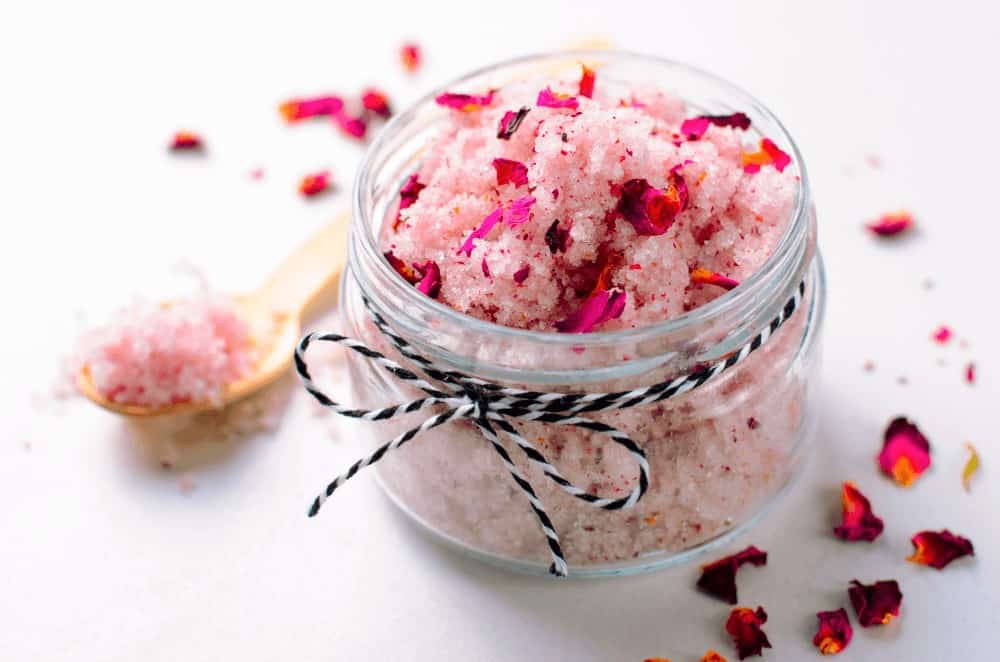 As a natural humectant, which essentially means sugar works to draws moisture from the environment into the skin, keeping skin well-hydrated.
Products with sugar or sugar derivatives, not only will help keep the skin hydrated but will also lock moisture in while providing gentle exfoliation.
T.M. really encourages everyone to check out their own kitchen cupboards before paying lots of money for something you can do just as well and quite easily yourself. 

This recipe is a very simple, basic version of a sugar scrub treatment which can be adapted in thousands of ways to best address your skin type and aging skin concerns.

To increase the rejuvenating benefits, add known active natural rejuvenating ingredients such as finely chopped herbs, ginger, turmeric, or rose petals to enhance the benefits and get really sweet results. (Refer to the Glossary of Natural Ingredients and their Rejuvenating Properties.)

---
Sugar Scrub Facial Cleanser
---
Sinfully Simple Sugar Scrub



1/4 cup virgin coconut oil


1/4 cup sugar


Plastic jar with lid


In a saucepan or microwave, melt the coconut oil to its liquid state. When completely melted pour into your container. (You can easily find these in the travel section of your local drug store).

Gradually add the sugar while stirring, until the jar is filled to the top. When full, place in the refrigerator for several hours.

Remove and keep at room temperature before using.

Begin by moistening face with hot face cloth to open up the pores. Use a small amount of scrub and gently massage into the skin.
Rinse well with the hot face cloth, follow with a toner and finally a moisturizer.


Use this sinfully simple scrub two to three times a week for velvety smooth skin.

Sinfully Cheap and Simple!


Quick Note:
Choosing the type of sugar ingredient for your scrub recipe:
Brown sugar is softer than granulated sugar, making it a good choice for sensitive skin types.
Granulated sugar is a small, yet firm crystal usually used for most skin types.
Raw sugar (also known as turbinado sugar) has larger crystals and can be quite coarse.  Best reserved for body scrubs.
have fun trying some of our other favorite natural skin care recipes or get. . .
---
Do Share!
---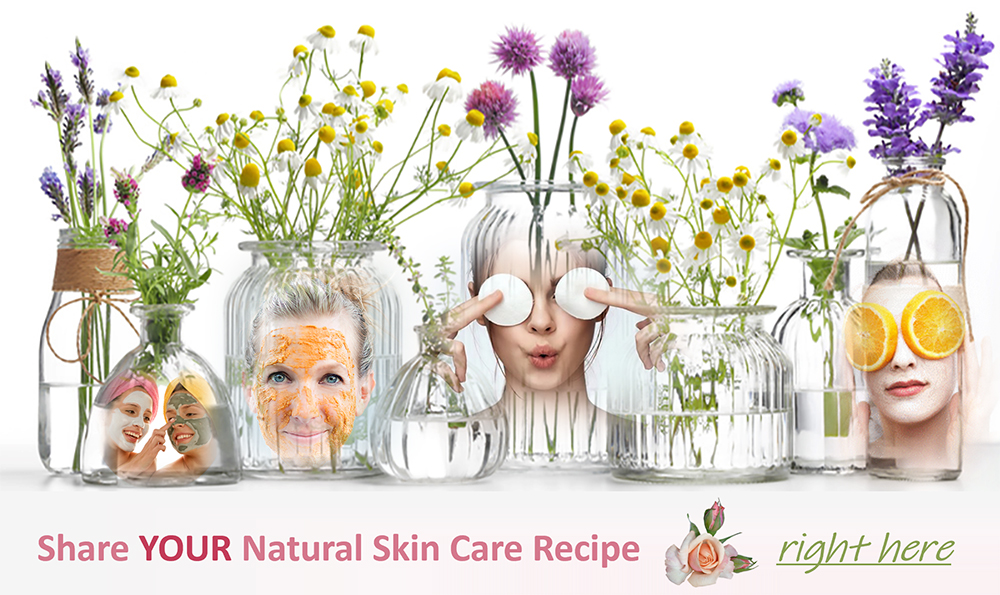 Take a peek at other visitor natural skin care recipes and tips.
---
or, of course, (for those lazy days) you can always supplement your homemade recipes with a few quality natural skin care products.
---

quick search for all natural organic skin care treatments


Search This Site: