Easy All Natural Recipes for aging skin

share your special natural anti-aging skin care recipe!
Do you have special homemade natural skin care recipes, a favorite natural anti-aging skin care treatment or a wonderful natural skin care tip that you would like to share?

GREAT!

We'd love to publish your easy all natural recipes or your natural skin care tips right here!
Your recipe becomes part of this site's blog and a published web page right on this site for others around the world to make. (Your family and friends will be so-o-o impressed!)

HOW COOL IS THAT?

There is a world of avid facial rejuvenation chefs interested in making their own natural anti-aging skin care treatments wanting to know your natural skin care secrets!

Please tell us why it is your favorite natural skin care recipe.

What does it do?
How does it feel?
How does your skin respond to the natural skin care ingredients that are used?
What skin types benefit best from your treatment?



Tell us things like. . .

Is it an all natural recipe that has been handed down through generations in your family?
What type of natural treatment is it?  Mask, peel, toner, scrub, moisturizer. . .
What does it do?  Treat acne, exfoliate, hydrate, reduce dark, puffy under-eye bags, 
tighten pores, firm, tone, moisturize, stimulate circulation, etc.
Is your special anti-aging skin care recipe a result of experimenting and combining a variety of different recipes?
Or did you accidentally mix up a bunch of ingredients to find what works best for your skin type?
Have you had wonderful results (or not) using your natural anti-aging skin care recipe?
Where or how did you learn your natural skin care tips?  (At a spa, from a friend. . .)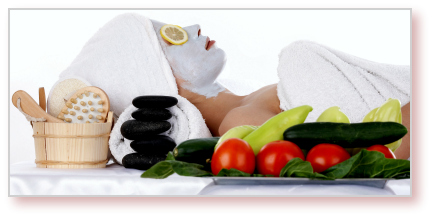 What's Your Favorite Natural Skin Care Recipe?
Natural skin care recipes are so quick and easy to make using ingredients right from your own kitchen.


We'd all love to learn what natural skin care treatments you whip up to give your skin a lovely, healthy, youthful glow!
Feel free to rate the recipes and give your opinion on how it worked for your skin type.

Your Natural Skin Care Recipes:
Feel free to add your comments and ratings to any or all of the recipes listed below.

We'd all love to hear about your experience with specific natural skin care recipes. Tell us what works the best for your skin and what doesn't!

Click below to see contributions from other visitors to this page:

Thanks for sharing your favorite DIY easy all natural recipe for aging skin!
And please remember to bookmark this page and come back often to check out the growing collection of natural skin care recipes from all around the world!


---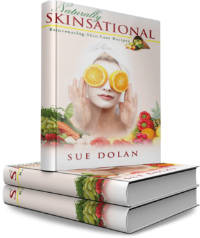 Psst. . .
We'd like to invite you to get Naturally Skinsational!

You can get Naturally Skinsational in paperback or for your kindle on Amazon
or ebook: Recipe ebook

It's the first book of its kind dedicated to a natural DIY approach to skin rejuvenation!

Take a quick peek. Your skin will thank you.

It's simply Skinsational!

Search This Site: