Homemade Face Mask
3 easy rejuvenating pumpkin skin care treatments
Ready to naturally rejuvenate your skin?
It's the perfect time to whip up a nutrient rich homemade face mask.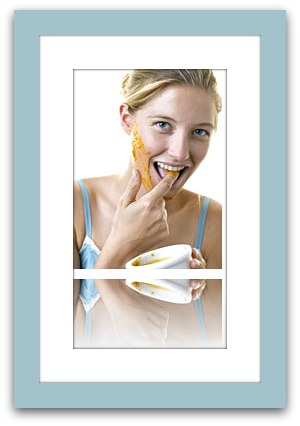 Fall has arrived along with pumpkins galore
Rather than toss your Halloween pumpkin in the compost or trash, use it to pamper and feed your skin! 

These 3 quick homemade face masks easy pumpkin recipes not only feed your skin a wonderful bounty of essential nutrients; the rejuvenating properties of pumpkin will also brighten, tone, and revitalize your skin in just 20 minutes.

Pumpkin is an especially effective natural anti-aging due to its small molecular structure allowing the essential nutrient to deeply penetrate into the skin.
Everything about the pumpkin, from the seeds to the skin, pulp and flesh are loaded with potent properties that benefit the treatment of aging skin. 

These nutrients do everything from hydrating to repairing aging skin symptoms and damage from the inside out as well as from the outside in.
Due to the rich array of pumpkin's age fighting vitamins and minerals, it is especially useful in preventing the signs of damage by promoting moisture retention and improving skin elasticity.  
So get out your mixing bowl and try these yummy homemade facial mask recipes and give your aging skin a wonderful rejuvenating treat. (Not to mention home facial recipes are so quick, easy and cheap to make!)


---
Age-Defying
Homemade Face Mask
---
Pumpkin Eye Pie Treatment



1 cup of pumpkin, cubed


2 slices of pumpkin (about 2"X1" so they will fit comfortably over the eye area)


2 green tea bags


1 cup coconut milk

Simmer all ingredients together over low heat until soft. The pumpkin slices will soften rather quickly so remove them first, so they don't fall apart!
Continue to simmer remaining ingredients until completely mushy. Squeeze out tea bags into mixture and discard.  Mash everything until smooth and creamy.
Let cool slightly before applying to all areas of the face and neck, avoiding the immediate eye area (reserve remaining mixture).
For the eye treatment, place pumpkin slices over the eyes and relax for 15 to 20 minutes. Rinse well with warm water.


For homemade face mask treatment, apply creamy mixture in circular motions to skin.  Let set for up to 30 minutes.  Rinse well with warm water.
Note:
This recipe makes enough to also use as a scrub.  (see below)

#3.  Pumpkin Scrub Recipe
With the reserved mashed pumpkin mixture, simply add 1 to 2 tablespoons of sea salt and 2 tablespoons of steel ground oatmeal to make a nutrient rich facial scrub! Use daily, remembering to keep unused portion refrigerated.

Quick tip:
Heat the scrub mixture up in the microwave for a few seconds before using! It not only feels absolutely warm and wonderful, it helps to open up the pores for a really deep cleansing treatment.


Enjoy!
have fun trying some of our other favorite natural skin care recipes or get. . .
---
Do Share!
---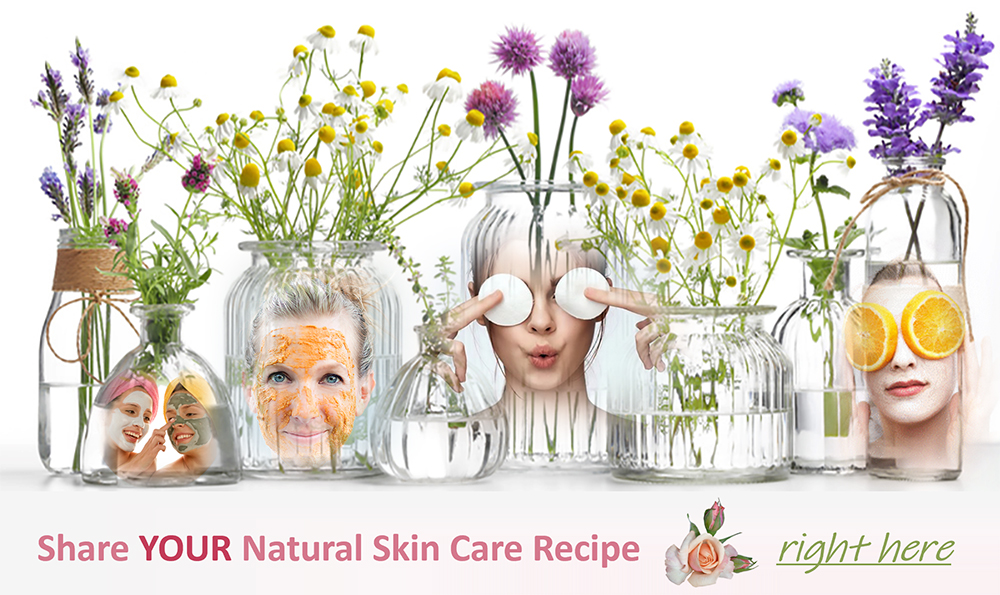 Take a peek at other visitor natural skin care recipes and tips.
---
or, of course, (for those lazy days) you can always supplement your homemade recipes with a few quality natural skin care products.
---

quick search for all natural organic skin care treatments


Search This Site: