Natural Alpha Hydroxy Acid
Natural Alpha Hydroxy Acid
anti-aging antioxidant rich mix and match fruit acid toner recipes


Val is a fan of a natural fruit skin treatment of any type.

She is a pro in formulating creative recipes and reveals her most versatile recipes using fruit acids.

---

Thank you for sharing Your Natural
Alpha Hydroxy Acid Recipes 

Val!




---
Val says that by adding a naturally occurring fruit acid to any skin care recipe you greatly increase the effectiveness of homemade skin care treatments.
Whether it is malic acid, which is found in apples, lactic acid which is a property of dairy, alpha-hydroxy acid from citrus fruits or tartaric acid intrinsic to grapes. . .
All of these natural acids have properties that make them a wonderful anti-aging skin care properties.
Who knew?
She adds that you can use fruit acids in almost any type of skin care recipe.

You can easily create a simple skin toner, a rejuvenating facial mask or use fresh fruit as an ingredient in a homemade moisturizer. Fruit acids will significantly enhance the rejuvenating benefits of any natural skin recipe.

Val's simplest and most versatile homemade recipe is for mix and match, antioxidant enriched, fruit acid skin care toners.

---
Fruit Acid Skin Care Recipes
---
Mix and Match
Fruit Acid Toners



Juice one or several citrus fruits: lemon, lime, orange or grapefruit


Select one or several herbs to infuse the fruit acid: finely chopped rosemary, sage, thyme, mint, or marjoram


Select one or several medicinal flowers: chopped witch hazel seeds, elder, yarrow, chamomile, comfrey, rose blossoms and/or rose hips

Combine all your selected ingredients into a sterile squeeze bottle and let set for several hours to allow the ingredients to marinate.
As an alternative, simply squeeze the juice from any of the fruits listed, saturate a cotton ball and swab the surface of the skin.
Simple, quick, easy and effective with no mixing involved!

Val encourages everyone to be creative! Mix and match the variety of ingredients to infuse in the citrus juice. Natural alpha hydroxy acid fruit toners can be refrigerated and used for up to one week.

Refer to the glossary on the properties of natural skin care ingredients for more ideas:  
Natural Skin Care Ingredient Directory
---
have fun trying some of our other favorite natural skin care recipes or get. . .
---
Do Share!
---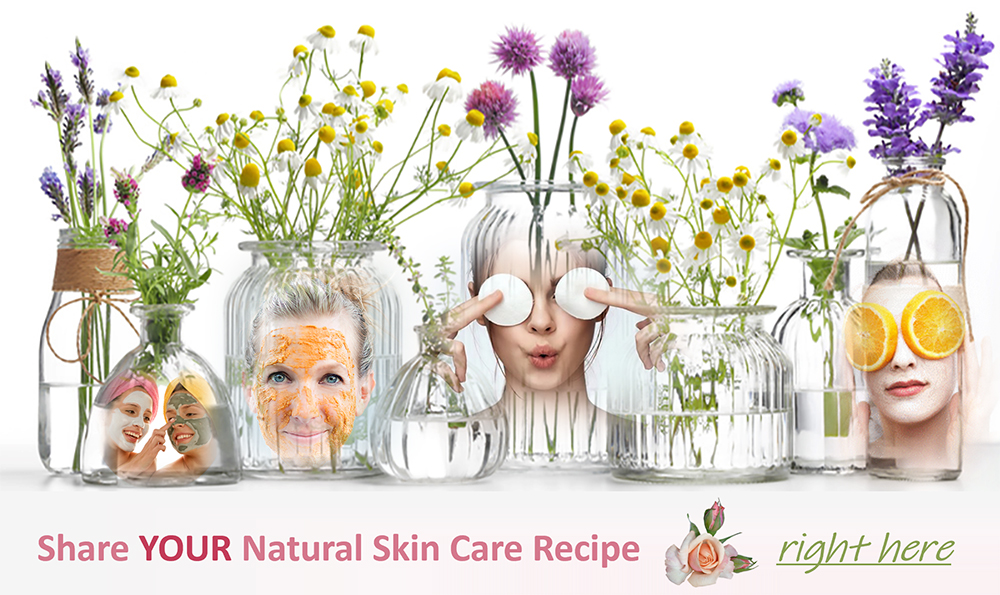 Take a peek at other visitor natural skin care recipes and tips.
---
or, of course, (for those lazy days) you can always supplement your homemade recipes with a few quality natural skin care products.
---

quick search for all Natural alpha hydroxy acid organic skin care treatments


Search This Site: