Honey Almond homemade Face Scrub
it's such a classic homemade exfoliation treatment for a reason!
Shirley shares her natural homemade face scrub skin care recipe for her favorite honey almond spa facial treatment.
She has discovered that honey is one of nature's best skin hydrators in addition to having a plethora of very powerful anti-aging properties that help rejuvenate aging skin and promote maintain skin health.

---

Thank you for sharing your homemade
face scrub Shirley!


---
The almonds have a number of anti-aging properties in addition to providing a gentle exfoliation treatment, and the citrus juice adds a natural antioxidant to nourish the skin.

Shirley promises that this scrub works amazingly well and smells so absolutely wonderful that she suggests that you make up a huge batch.

It can be stored in the refrigerator for up to a week and frozen for several weeks or you can put it in small decorative containers and give some to family and friends.  (They'll love you!)
Shirley keeps a small air-tight, water-proof plastic container of the homemade face scrub in her shower to use every morning as part of her daily skin care routine.

Depending on the season, she adds a variety of different herbs to enhance the rejuvenating effects of the scrub.  An increasing amount of evidence supports the use of honey as a remedy for many skin conditions. 
Several studies that Shirley has reviewed concludes that honey has several potential uses on the skin, including:
part of daily washing of the face
help with eczema
moisturizing effects
help with healing small cuts or abrasions
help skin look more youthful

Reference: Medical News Today- Benefits of Honey
---
Honey Almond Facial Scrub
---
Honey Almond Scrub Recipe



2 tablespoons of honey


3 tablespoons finely ground almonds (a small food processor or coffee grinder works well)


Juice of 1/2 orange or any other citrus fruit


1 to 2 tablespoons freshly ground mint leaf 
Mix all ingredients together thoroughly.
Shirley explains that after she tried several different homemade face scrub recipes, she found that she liked this one the best because it leaves the skin so soft and smooth. Plus, it smells absolutely wonderful.

Gently use circular motions when applying the honey almond facial scrub to increase circulation. Rinse it off with warm water. Any unused portion may be kept for up to a week in the refrigerator.
---
have fun trying some of our other favorite natural skin care recipes or get. . .
---
Do Share!
---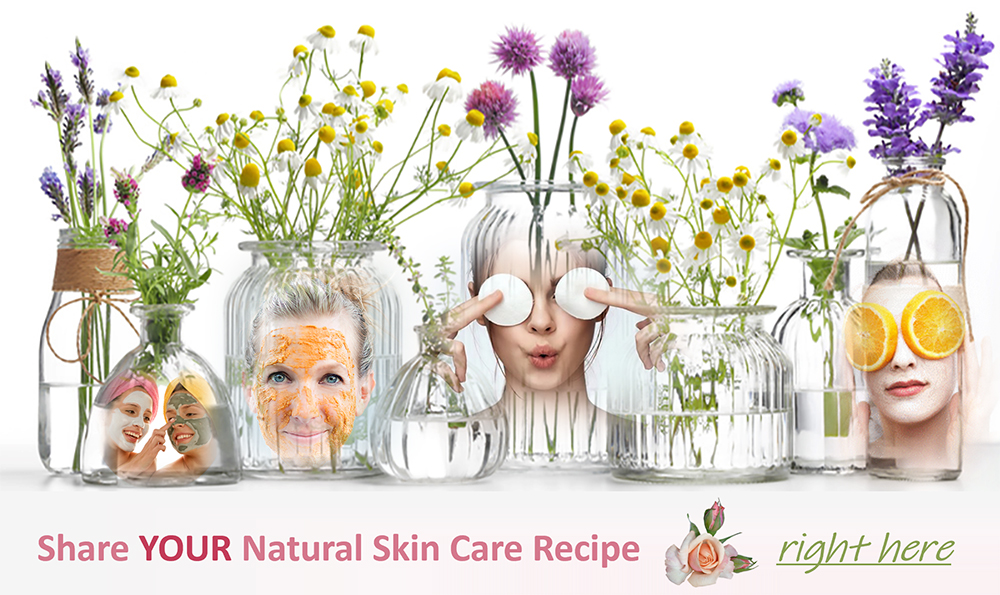 Take a peek at other visitor natural skin care recipes and tips.
---
or, of course, (for those lazy days) you can always supplement your homemade recipes with a few quality natural skin care products.
---

quick search for all natural organic skin care treatments


Search This Site: