Goat Milk Natural Beauty Recipes

Got Goats Milk?
(I do now!)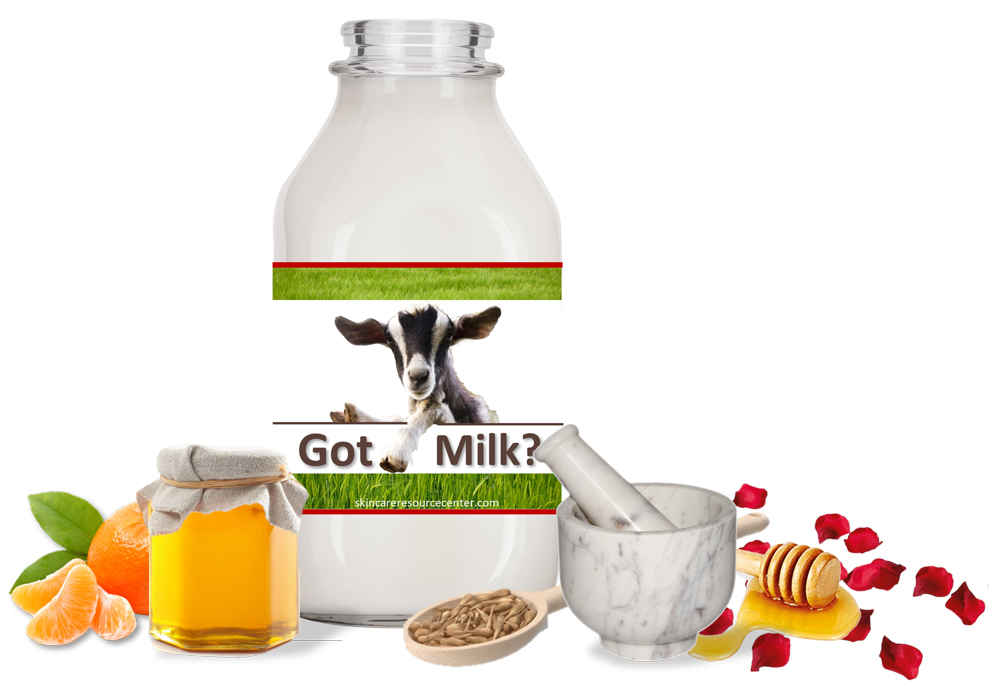 Natural Beauty Recipes that soften and revitalize the skin include this all-time family favorite facial recipe using goats milk shared with us by Maria.

As Maria describes so eloquently. . .
"DIY goat milk recipes for your skin accomplish so much more than cow's milk ever could hope to do!"

As Maria wholeheartedly advises. . .

The next time that you are planning to make a milk-based skin care treatment, don't think, "Got milk?" - think "Goat's Milk!"
Goat's milk is so much better for you.
Milk, in general, is a wonderful substance for all sorts of natural beauty recipes.

Fresh milk has moisturizing and restorative properties, and fermented milk products have the benefit of lactic acid that can remove old skin cells and reveal newer, younger looking skin.

Not all milk is the same, though, and when it comes to making your own facial recipes and natural skin care treatments.
---
Goat milk has several unique properties that give it the edge over cow's milk.
---
First, goat milk has better moisturizing abilities due to the nature of its fat and protein structures.

If you've ever smelled goat milk that was old or improperly processed, you know it has a very distinctive odor. (Properly processed goat milk does not smell any different from cow's milk, by the way.)

The unique odor comes from the significantly larger amounts of three medium-chain fatty acids, known as capric, caprylic and caproic acid. Because goat milk has a much larger number of these smaller fat molecules, it is more readily absorbed by the skin.

Goats milk protein structures are also shorter than those of cow's milk. The increased accessibility of the fat and protein from goat milk helps leave skin smooth and supple.

Finally goat milk is rich in vitamin A, a fat-soluble vitamin that acts as an antioxidant and is important to maintaining skin health. Goat milk provides up to 47% more vitamin A than cow's milk.

Furthermore, goat milk contains vitamin A in its final form--ready to use--while cow's milk contains the precursor form, beta-carotene, which our bodies must then convert to vitamin A.

---
Ready to try a few wonderful natural beauty recipes using goat milk?
---
Let's start with my favorite goat milk recipes for rejuvenating and promoting skin health. These natural beauty recipes are super-easy, and I guarantee you'll love the results!

Here's a little background first:
Kefir is a fermented milk product that uses kefir grains, a rubbery, cauliflower-looking substance, to produce the fermentation.

Goats milk kefir is an amazingly healthy drink and equally beneficial for skin. You can easily purchase kefir grains inexpensively, either locally or online (under $10) and your one-time purchase will multiply and last a lifetime if you continue to care for the grains.

This could be the single best investment in your health that you can make!
Now you are ready to start your first natural beauty recipes using goat milk. . .
---
This particular goat milk recipe is a 2 for 1!
You make it once and get two separate natural beauty recipes jammed-packed with skin rejuvenating properties that will last you weeks.


Goats Milk Kefir Facial Mask and Whey Toner



1/2 cup kefir grains


4 cups of fresh whole goat milk


Add grains to milk in a glass jar


Let the kefir mixture set at room temperature until the whey (clear, straw-colored liquid) begins to separate; shake the jar gently once or twice a day (depending on the temperature, this could take 1-3 days).


Strain the kefir through a plastic or stainless-steel strainer to remove the kefir grains, which you'll save to start your next batch.


Next, place a cheesecloth or cotton handkerchief in the strainer or a colander and set over a pot or bowl.


Pour the liquid kefir into the cloth, cover, and let drain overnight or for about 12-24 hours or more at room temperature.


Now, you actually have made two separate natural beauty recipes using goat's milk for your own natural goat milk skin care products - kefir cheese for a facial mask and liquid whey as a skin toner!
For best results, the cheese should be fairly thick and dry, not runny like yogurt. Put the cheese into a bowl and the whey into a jar and refrigerate.
They will last for several weeks, and possibly longer if you always use a clean spoon or makeup spatula for scooping, instead of your fingers.


To use the kefir goat cheese as a facial mask, apply to freshly cleansed skin. But, don't just slap the kefir on your face like you're icing a cake! Take time to gently massage it into your skin. And, unlike most facials, you DO want to put this one directly under your eyes.
Let dry completely, rinse with warm water and pat dry. Your face will feel delightfully soft and moisturized.
The moisturizing and exfoliating properties of the goats milk kefir are great for those under-eye wrinkles.
I like to use the whey toner in the mornings, ice-cold from the refrigerator.

Just apply with a cotton ball or cleansing pad. Kefir whey was shown in a cosmetics pre-marketing study to also have skin lightening effects, as well as anti-acne effects at higher lactic acid levels.

Although it's not a "scientific" finding, I can tell you that after first using the kefir facial daily for a week, I could see a huge improvement in my skin, and I think you will, too.

I've continued to use these goat's milk natural beauty recipes for over a year now, and I wouldn't even consider using a commercial product anymore.
---
have fun trying some of our other favorite natural skin care recipes or get. . .
---
Do Share!
---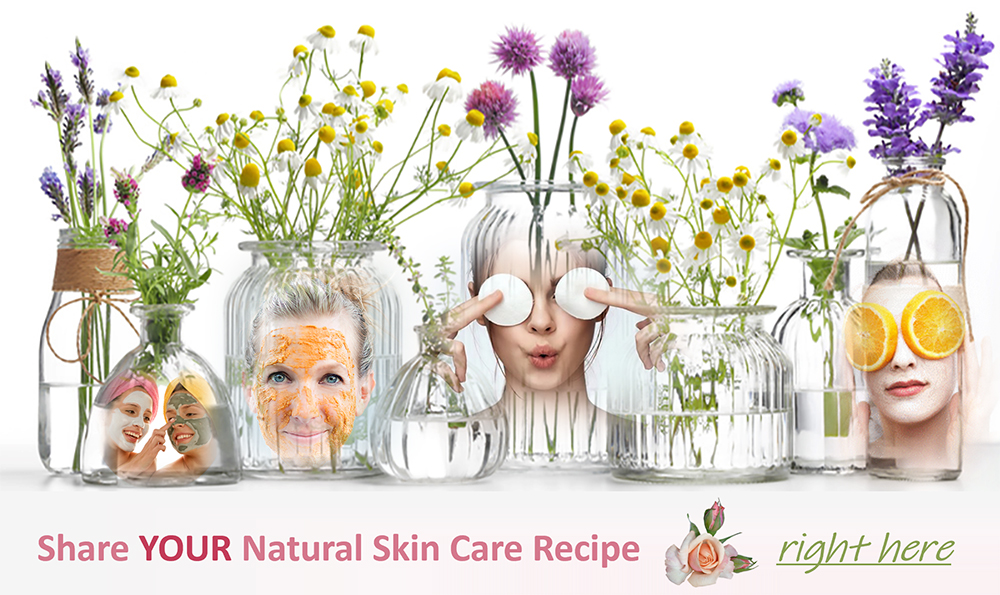 Take a peek at other visitor natural skin care recipes and tips.
---
or, of course, (for those lazy days) you can always supplement your homemade recipes with a few quality natural skin care products.
---

quick search for all natural organic skin care treatments


Search This Site: