Facial Spa Treatment At Home
Facial Spa treatment at home
a delightful rejuvenating anti-aging chocolate facial fondue!

DIY home spa treatment facials don't get better than this decadently antioxidant rich chocolate skin care mask.  It's quick, easy and an effective anti-aging treatment.
Diane shares how to create your own rejuvenating spa quality chocolate facial mask using ingredients right from your own pantry.  This DIY facial spa treatment at home indulges your skin in an antioxidant rich chocolate facial fondue mask taking this facial to an all new deliciously youthful level.
---

Thank you for sharing Diane!


---
Diane explains that ever since her friend treated her to a professional spa facial treatment, she has been mixing up her own facial recipes at least once a week. One of her favorite facial spa treatments at home is her Chocolate Skin Care Facial Fondue.

Diane has taken note of the fact that manufactures of natural skin and body care product lines have been exploding with chocolate-based facial treatments.

It makes since chocolate is a natural ingredient jammed-packed with many powerful nutrient-rich rejuvenating properties!
Determined to make a fresher, more organic and potent chocolate facial treatment herself, Diane explains that she combines dark, unsweetened cocoa powder with coconut milk, a few drops of olive oil and green tea powder for a rich, moisturizing mask full of natural antioxidants and rejuvenating properties.
TIP:  diy facial spa treatment at home
Diane says that DIY home treatments can be better than the ones you can spend a $100+ for at a spa.

Her chocolate facial recipe is even better than any chocolate skin care treatment you can get at a spa because she uses organic ingredients to be sure that she gets the maximum benefit from each of their natural anti-aging properties. (Plus, it is much cheaper too!)
By using one of the purest forms of unadulterated cocoa available, (the unsweetened, bitter baking chocolate) combined with the anti-aging properties of both the coconut milk and green tea powder, Diane has created a rejuvenating facial mask that provides valuable nutrients, antioxidants and emollient properties which leaves the skin deliciously soft and smooth.




It is sure to be a hit with all natural skin care enthusiasts. (It smells heavenly and is finger licking good too!)


---
Chocolate Skin Care Mask Recipe
---


1/4 cup unsweetened dark cocoa powder


1/ 8 cup coconut milk (adjust to desired consistency)


1 tablespoon of extra virgin coconut oil


2 tablespoons of kosher salt


generous drizzle of organic honey


1 heaping tablespoon of green tea powder (or finely ground green tea leaves)


Whisk all ingredients together into a thoroughly mixed thin paste.

Apply a thin layer to the skin with a facial brush and let set for 20 minutes. Rinse well with warm water.
have fun trying one of the other favorite DIY treatments or get. . .
---
Do Share!
---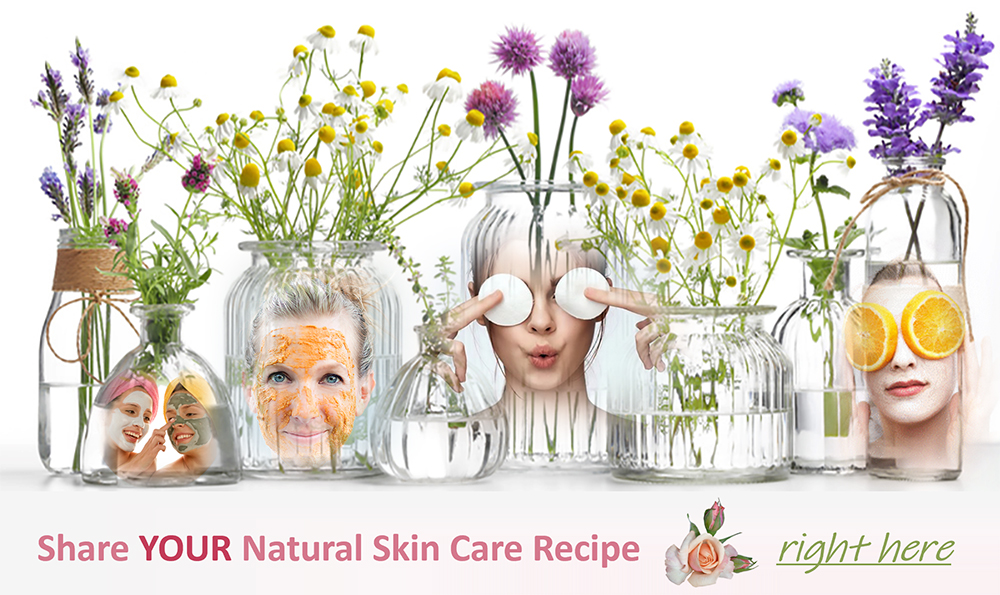 Take a peek at other visitor natural skin care recipes and tips.
---
or, of course, (for those lazy days) you can always supplement your favorite facial spa treatment at home with a few other quality natural skin care products.
---

quick search for all natural organic skin care treatments


Search This Site: