Exfoliating Facial Scrub
. . .and an all over body scrub too!
Lynn's exfoliating scrub is great for an overall body treatment too!

Lynn loves this particular recipe that she created because it leaves her skin feeling wonderfully soft and rejuvenated.  She describes Saturday mornings as "me" time after the stresses of a busy week. She spends this time giving herself a spa treatment at home.
---

Thank you for sharing

Lynn!




---
This exfoliating facial scrub is quick and easy to make, not to mention that it costs just pennies for a big batch that can be used for several treatments.
Lynn makes up a big batch of her scrub recipe and seals it in an airtight container. 
This way  she can have it handy in the bathroom whenever she wants to indulge in a quick refreshing scrub.
Just a word of warning ~ don't scrub too hard!
She has also created a lovely moisturizing facial and body cream that she will send along soon so stay posted!

---
Exfoliating Facial Scrub
---


15 ml olive oil


20 grams shea butter


6 grams beeswax


3/4 shot glass of sea salt


10 drops grapefruit essential oil

Melt shea butter and beeswax together over very low heat. Add in the olive oil and mix well.
The mixture will thicken as it cools. When it is halfway set and fairly cool, add the sea salt and grapefruit essential oil. Mix well and transfer to a sterilized glass jar.

Refrigerate extra for up to 2 weeks.

Use after showering while the skin is still damp. Massage into face and body using lighter pressure over delicate skin areas and deeper pressure over areas that have particularly dry, rough skin such as heels.

Rinse well and pat dry. Follow with an extra rich body butter. Use scrub once at least once a week for silky smooth skin.
Enjoy!
---
have fun trying some of our other favorite natural skin care recipes or get. . .
---
Do Share!
---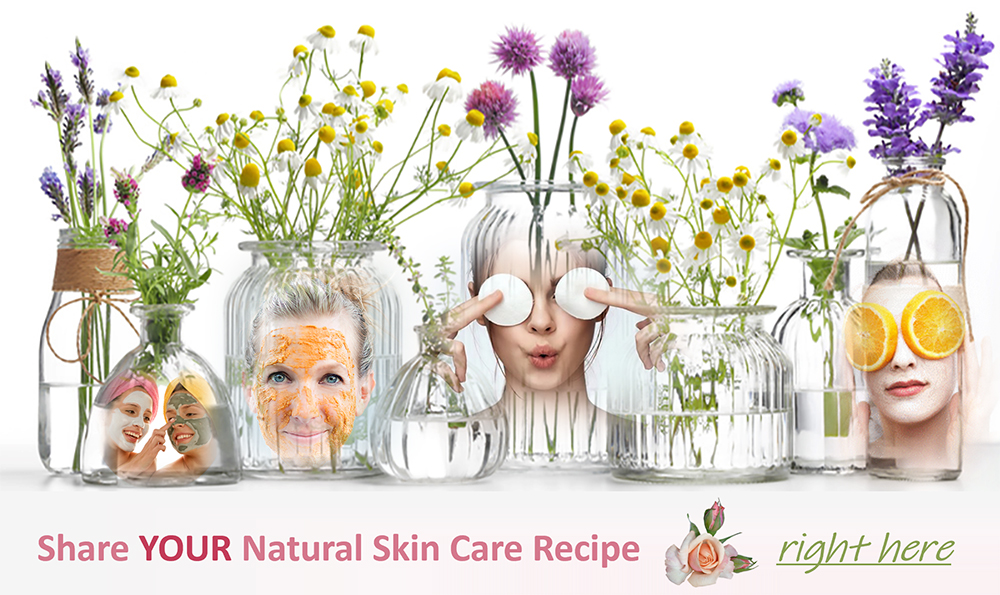 Take a peek at other visitor natural skin care recipes and tips.
---
or, of course, (for those lazy days) you can always supplement your homemade recipes with a few quality natural skin care products.
---

quick search for all natural organic skin care treatments


Search This Site: