Easy Strawberry Smoothie Recipe
Easy Strawberry Smoothie Recipe

for a rejuvenating homemade facial mask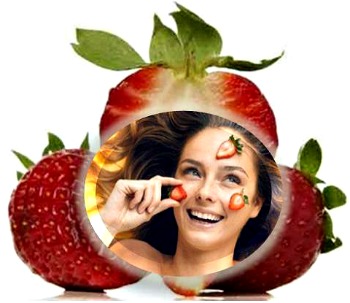 In a word. . .
Yum!

This easy strawberry smoothie recipe is a perfect (and delicious) DIY homemade facial mask that takes full advantage of the health and anti-aging benefits of strawberries.
This homemade facial mask works wonderfully as a nutritionally rich natural anti-aging skin care treatment.

Let's start by counting the many natural facial skin health benefits of strawberries.
For such a delicious and simple fruit, it packs a mighty rejuvenating punch that effectively treats many symptoms of aging skin.
As an antioxidant, strawberries are a rich source of vitamins, particularly vitamin C that feeds the skin a great balance of nutrients.

Dating back to early Roman times, the medicinal properties of the simple strawberry has been well documented throughout the centuries.
---
the amazing attributes of the simple strawberry:
---
Rich source of vitamin C
Acidic nature works as a gentle exfoliant
Antiseptic properties
Used as a natural skin lightener for age spots and freckles
Great source of manganese, iodine, potassium, folic acid, vitamin B5, vitamin B6, vitamin K, riboflavin, omega-3 fatty acids, magnesium and copper

Since strawberries have a gentle yet powerful acidic property, they work great as a natural exfoliant to rid the skin of all of those nasty flaky dead cells that collect on the surface of the skin. Not to mention that they are a perfect natural remedy for blackheads and acne since they have antiseptic properties as well.

So mash yourself up a few and give your skin a quick and easy skin revitalizing treat!
Or. . .
Simply slice a strawberry and half and rub it on problem acne and blackhead areas.
Or. . .
Slice a few and place on age spots or other hyper-pigmentated areas to gradually lighten those trouble spots.
OR. . .
Try this Easy Strawberry Smoothie Recipe for a Homemade Facial Mask that you can drink too!

Just yummy!
Warning!  You are going to make yourself save a little to apply to your face for 20 minutes.


---
Easy Strawberry Smoothie Recipe
---
Facial Strawberry Smoothie



1 cup strawberries


1/4 cup coconut milk


2 tablespoons honey


1 to 2 tablespoons coconut oil (Yes, you can eat coconut oil by the spoonful! It's incredibly nutritious.)
Mix all ingredients together in a blender or food processor. Apply to face for 20 minutes as you sip the remainder for a health-filled treat ~ inside and out!

Enjoy!
have fun trying some of our other favorite natural skin care recipes or get. . .
---
Do Share!
---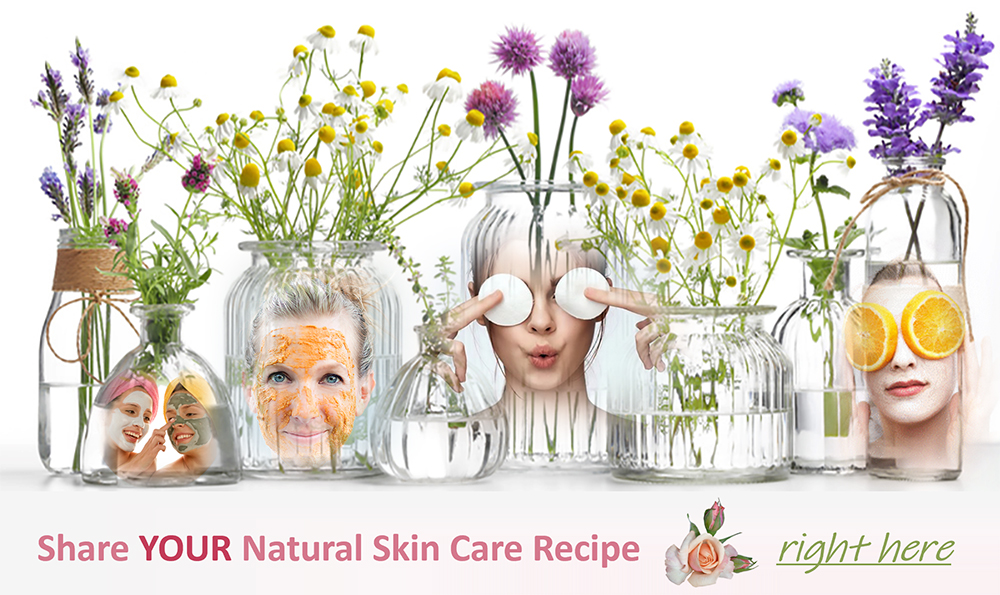 Take a peek at other visitor natural skin care recipes and tips.
---
or, of course, (for those lazy days) you can always supplement your homemade recipes with a few quality natural skin care products.
---

quick search for all natural organic skin care treatments


Search This Site: