Dark Chocolate Facial
A decadently rich natural skin care recipe. . .
Biki shares her infamous chocolate mask recipe that is as decadently soothing as it is effective in deeply moisturizing the skin, just perfect for sensitive and dry skin types.

---

Thank you for sharing Your Dark
Chocolate facial recipe Biki!


---
Cocoa is rich in antioxidants, is an anti-inflammatory and has natural moisturizing, soothing properties.

This dark chocolate face mask is Biki's favorite natural skin care recipe because it is sweet, decadent but doesn't add any weight!

Your skin is going to feel beautifully soft and smooth. Even better, you get to lick the bowl.

Biki says that while all chocolate has significant benefits for treating aging skin, the high cocoa content of dark chocolate makes it the best choice as an active ingredient in natural skin treatments. 
As an amazing skin rejuvenator, dark chocolate properties include a powerful source of antioxidants, is full of magnesium and vitamin B1, with significant anti-inflammatory properties, which work in concert to moisturize, promote healing, firm, tone, improve elasticity, increases circulation and stimulate cell renewal. 


important consideration!
Be sure to take into account that some people may be allergic to chocolate, this is why it's always important to test any chocolate product on a small part of your skin such as the inside of your forearm to see if it causes a reaction. 

---
Dark Chocolate Facial Mask
---
Mosturizing Chocolate Mask



1/3 cup dark cocoa or 3 ounces of melted chocolate


1/4 cup of honey


2 tablespoons of heavy cream
(sour cream will work as well)


3 teaspoons of oatmeal


Mix all the ingredients thoroughly. Apply on the face, gently massaging it so that the oatmeal will exfoliate the dead skin cell layer.
Leave the mask on for about 20 minutes; rinse off with lukewarm water.

In case you are wondering, Biki explains that there is a reason oatmeal and honey are added to this dark chocolate facial mask recipe.
Similar to its use in body scrub recipes, oatmeal is recommended for sensitive skin, but can be used in preparation of facial masks for any skin type, as well as for preparation of facial exfoliants as it is gentle on the skin, yet highly powerful.
Honey on the other hand, is a great anti-bacterial agent, deeply cleanses your skin, and opens up clogged pores. 
---
have fun trying some of our other favorite natural skin care recipes or get. . .
---
Do Share!
---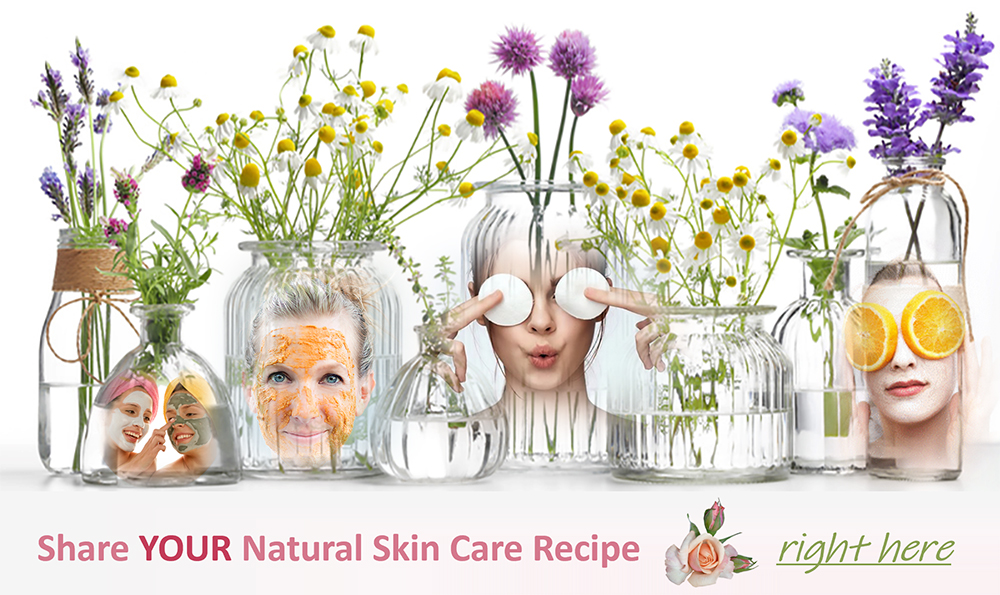 Take a peek at other visitor natural skin care recipes and tips.
---
or, of course, (for those lazy days) you can always supplement your homemade recipes with a few quality natural skin care products.
---

quick search for all natural organic skin care treatments


Search This Site: