DIY Facial Spa at Home

Pamper Your Skin!
It needs it. . .
Aging skin needs all the nutrients it can get! 
Facial spa masks provide a therapeutic treatment that not only deeply nourishes the skin but also stimulates repair at a cellular level.
Regular DIY facial spa at home treatments is a quick and easy way to get great results from your anti-aging skin care routine.

---
There are literally a bazillion types of DIY masks. . .
---
And they all contribute to skin health. 

The rejuvenating benefits of anti-aging facial masks work to strengthen aging skin's fragile and diminishing resources.   Depending on the active ingredients used in the mask, benefits can include:
Delivers active ingredients through skin layers
Promotion of cell metabolism
Stimulate cellular repair
Draw out impurities
Tightening and firming
Improve skin tone
Treat age spots and mottled skin symptoms
In addition to. . .

Plumping
Hydrating
Refines pores
Acne prevention
Bolstering the skin's natural defense mechanisms to protect against future damage
Masks are formulated to deliver high concentrations of active ingredients deep into the skin.  When used on a consistent basis, once or twice a week from 10 to 30 minutes, significant results gradually occur over time.

---
When choosing a skin mask be sure to select one for your skin type.
---

Selecting a rejuvenating mask for your aging skin type:
Oily and acne prone skin benefits from masks with astringent properties or masks designed to draw out impurities like clay or mud.


Rich moisturizing masks jammed packed with emollients, nutrients, and antioxidants are a great choice for normal, dry sensitive or combination skin types.


Guidelines for Your DIY facial spa at home routine:
Apply mask to freshly washed and patted dry skin
Quick tip: Apply a facial skin mask right after a wonderful hydrating and pore opening facial steam!


Only leave it on for  the recommended time.  Some masks, especially those for oily and acne skin types can over dry the skin or clog pores.


Always, always, always follow-up with a product rich in active anti-aging ingredients since a mask will tend to improve the skin's ability to absorb nutrients.
There are literally a gazillion options for DIY masks which can readily be found in just about any store's beauty isle.
---

Remember:

Be sure to read the ingredient list so you can select one that not only matches your skin type but includes the active anti-aging ingredients that will best address your aging skin symptoms.


---
The rejuvenating attributes of all active anti-aging skin care ingredients are summarized in our Fact Sheet on Anti-Aging Ingredients.
A Few Examples of DIY facial spa at home mask treatments:    
Clay masks:
Effective in absorbing oil, for drawing out impurities and dirt that can make pores look more noticeable, as well as for removing dead skin cells.


Natural Acids:
Numerous fruit acids, sugar (glycolic acid), salicylic acid (willow bark), lactic (think dairy) all work to stimulate cell renewal, remove dead skin cells on the outermost layer of the skin, firm, tighten, tone, diminish fine lines, wrinkles, along with a host of other benefits.


Softening Agents:
Hyaluronic acid, glycerin, butters, plant oils provide deep moisturizing, hydration and nourishing while firming, toning, strengthening skin structure, promoting cell renewal and a plethora of other benefits.


Indulge your skin in at least a  weekly nourishing and rejuvenating mask pampering treatment to provide it with the nutrients it needs to stay younger and healthier.

---

DIY facial spa at home rejuvenating masks are a key step in any anti-aging skin care routine because they can quickly infuse concentrated ingredients into the skin to address a laundry list of issues.
---
Top three Facial Skin Mask Treatments:
---

three top dermatologist recommended rejuvenating facial masks for aging skin. . .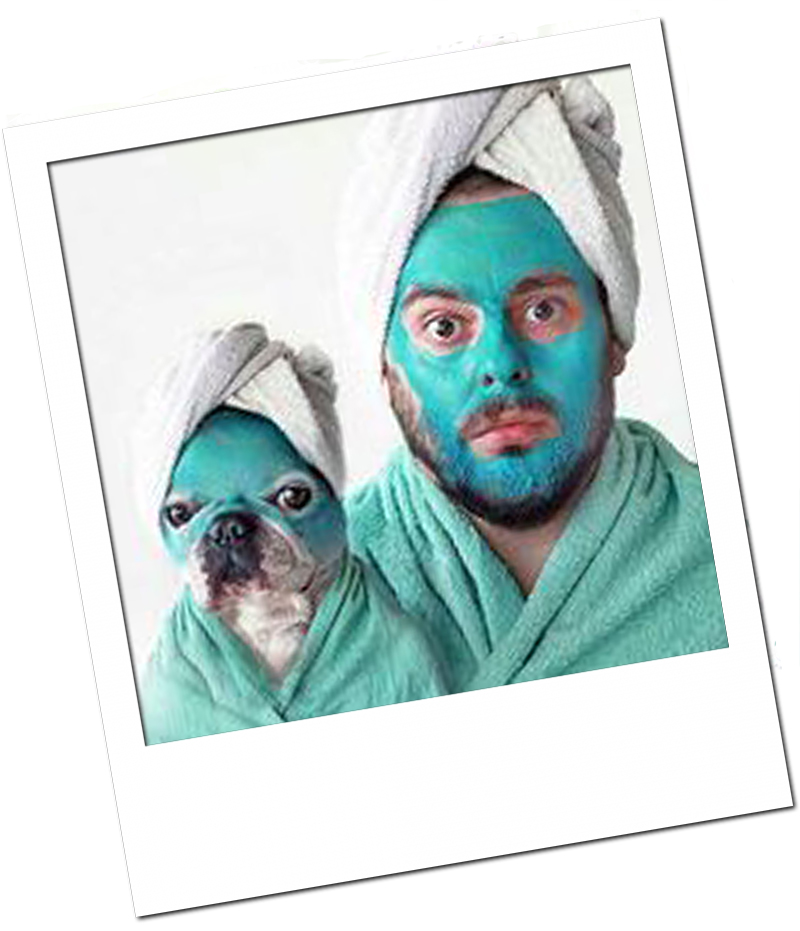 Quick Tip:
Make your own Facial mask!
It's quick, easy and inexpensive.
There are many natural herbal remedies that also work great as part of a comprehensive anti-aging skin care routine to deeply nourish and tighten sagging skin.
other Visitor Favorite Topics
---
All Facial Mask treatment products. . .

---

Quick Search:


Search This Site: