Placenta Skin Care
the use of plant stem cells in skin care is among the latest active anti-aging breakthrough 

While scientific research is still in its infancy on this controversial new rejuvenation ingredient, many find the initial findings astounding to say the least.

Now before you say YUK! about placenta skin care and stem cell therapy to promote facial rejuvenation, do you know that many facial placental stem cell therapy products are formulated using vegetal stem cells that originate from plants?
In a nutshell, placenta facial rejuvenation treatments utilize the science of stem cell therapy to stimulate cell regeneration to reverse the signs of aging and restore skin to a youthful appearance.

It's no longer Hollywood's best keep secret either!
Rumor has it that it wasn't until celebrities such as JLo and Marc Anthony discussed their use of placental stem cell facial masks as an important aspect of their facial routines that the use placenta facial treatments became an important part of the facial rejuvenation map.
---
who knew that plants have embryos and placentas too?
---
Vegetal Placenta, found at heart of a plant's buds, provides the nourishment plants requiring during their growth phase. The vegetal placenta (referred to as VP) is harvested at the embryonic stage from the buds. 
Unbeknownst to many, not only are the regenerative properties of embryonic plant stem cells quite remarkable, but also a natural source of growth hormones that work to dramatically improve cell function.  But, as you might well expect, some placenta facial treatments do indeed utilize stem cells from animals (such as sheep or cows) or even human donors.
While plant stem cells can be extracted from stems, berries, and roots, the cells are most often extracted from the leaves where the highest levels of antioxidants are found. Some powerful plant stem cells used in skin care include fruits such as grapes, tomatoes, algae, berries, apples, ginger, and oranges as well as from flowering plants: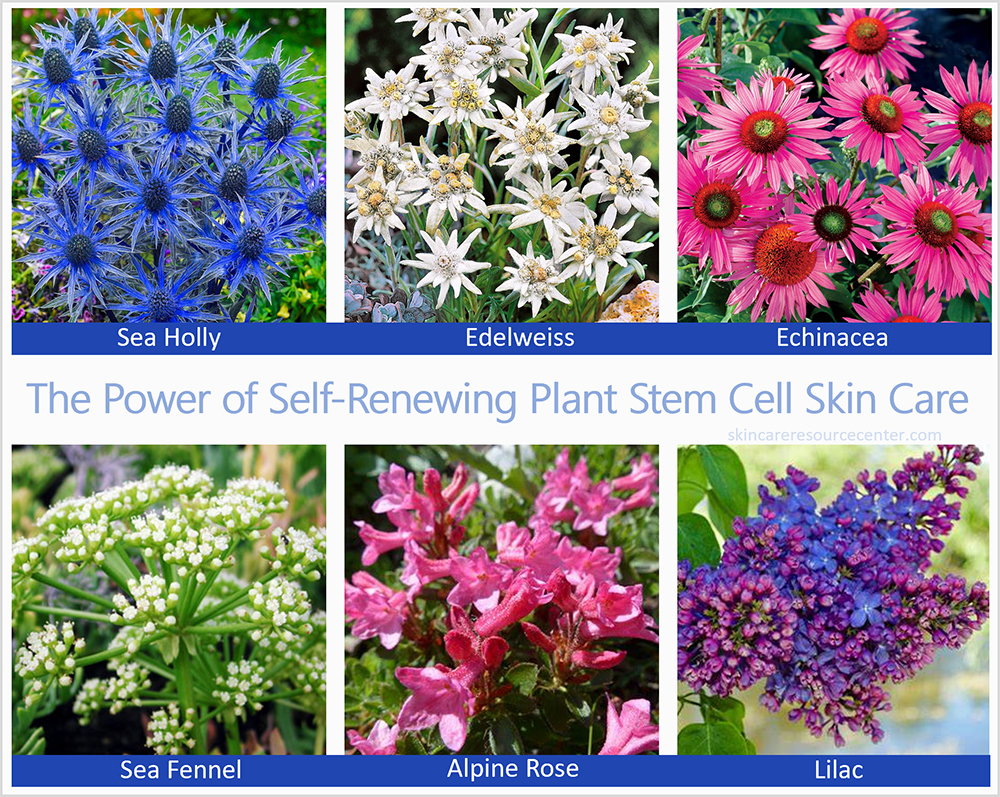 what makes placenta skin care stem cell therapy such a special and highly coveted facial rejuvenation treatment?
---
Stem cells are rapidly dividing cells in the body that have the ability to increase the number of stems cells.  Both plant and human stem cells contain proteins and amino acids, which signal the body's cells to rejuvenate.  Emerging science suggests the results are younger-looking skin.
Plant stem cells help offer many of the benefits similar to positive visible effects of antioxidants, such as improving overall skin health, reducing the appearance of wrinkles, dark spots and skin sag.  
Adding to the "specialty" nature of placenta skin care is not only the controversy that surrounds the use of donor stem cells from both animals and humans but the revelation that many popular Hollywood Celebrities have viewed the exorbitantly priced placental stem cell therapy as one of their best kept secrets for younger, fresher, healthier looking skin.
Once Celebrities started talking openly about their use of placental skin care, it uncovered the possibilities for a much wider range of use in the cosmetology and aesthetics industry as a reliable skin rejuvenator.
SIDEBAR:
Live stem cells may have the potential to surpass every other active ingredient to date because they excel so well in repairing skin and stimulating the growth of tissue, even where skin is damaged.
Though much more conclusive research is needed to comprehensively explore all aspects of each type of stem cell.  Experts also say that there is the matter of facilitating the best delivery method to ensure that plant stem cells absorb as deeply as possible into the skin where it can be the most beneficial.

Additional research is certainly needed, but for now plant stem cells show a great deal of promise.
Just be aware that the formulation of topical stem cell treatments is an area of regenerative nutraceutical science still in its infancy.   Therefore, it is difficult to assess the specific quality of placenta skin care products on the market for efficacy.  
---
other Visitor Favorite Topics
---
Search for other anti-aging treatments with a specific skin rejuvenation ingredient. . .

---

Quick Search:


Search This Site: