Man Skin Care Products

It's time to kick-it up a notch by choosing effective products to use for your routine.

Men's products have become so much more sophisticated over the years.  Many are now formulated specifically for a man's skin care needs and are extremely effective in restoring a more youthful and polished. 
So what are you waiting for?

Dive right into an advanced skin care routine. It involves just a few more minutes every day.
Ready?   
Set.   
Go!
Simply pick one all-purpose man skin care product or chose a more proactive anti-aging skin care routine.
Now you are ready to dive right in and get started reclaiming your boyish good looks.

That's the simple secret of 1. . . 2. . . 3. . . for effective skin rejuvenation. It is all about information, accurate information.
---
Start with clinically proven facial rejuvenation options that will kick off a successful routine. 

---
The American Academy of Dermatology advises that a basic skin care routine should follow the same guidelines regardless of gender. That means choosing products based on skin type, condition, and concern.
Research demonstrates that a man's skin is between 10 and 20 percent thicker than a women's because it contains more collagen and elastin.

Men also have more pores, and their sebaceous glands are more active, producing more oil than women requiring skin treatments specifically formulated to address the needs of male skin.
Although all genders may have similar aging skin concerns—fine lines, sun damage, age spots, sagging skin, redness and roughness—the benefits of targeting issues with anti-aging ingredients formulated with skin type and aging skin symptoms will provide the best results.


The basic man skin care products for maintaining younger looking, healthier skin starts with the basics:
#1. Hydrating
Cleanser


#2. Shaving
Cream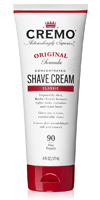 #3. Anti-Aging
Moisturizer



Build a more proactive and advanced anti-aging skin care regimen by including a few more quick and easy steps.  These treatment strategies will give you even better results.
To begin building a more comprehensive routine:
Toner
Apply after Shaving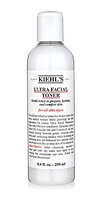 Serum
Use at Bedtime
Microdermabrasion

Weekly
(Pssst. . . and remember the sunscreen!)

---
You're DONE!
---
But of course, there is w-a-y more that you can do.
Read on. . .



kicking it up a notch!
Chemical Exfoliation: Depending on your skin type and concerns choose an AHA, glycolic acid or BHA salicylic acid product ranging from a light exfoliating toner to a deeper rejuvenating peel.  Be warned though, because shaving can be irritating to the skin, it is best for men to use an AHA or BHA treatment in the evening. Learn more


Intensive Eye Treatment: A Vitamin K, Hydroquinone, Retinol (Vitamin A), Eyeliss or Hylexin are effective treatments for dark, puffy, under eye circles.  Learn more


Facial Mask:  Deeply infuse the skin with anti-aging nutrients and hydration.  Learn more
The Skin Rejuvenation Product Guide can help you select the anti-aging treatments that can best address your specific aging skin care concerns.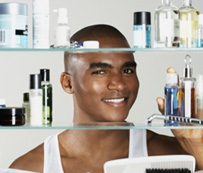 This is where you adopt a proactive approach by including a few other man skin care products because as you know by now, there just isn't a single "miracle" anti-aging treatment, (yet), that can do it all.

By adding different skin rejuvenation treatments into your daily routine, the more effective your efforts will be in bringing back more a youthful looking appearance.
---
Man skin care can be just as simple and straight forward as that!

---
There are literally hundreds of companies promoting man skin care products making choosing treatments a bit challenging.   However, there are a handful of well-respected skin care lines specializing in men's skin needs by creating anti-aging formulations targeted to specifically address men's skin care needs. 

GQ, The DermaReview, NYTimes and other experts rank the top ten men's skin care treatments every year though only a handful of companies make the list each year.
Three of the Top Men's Skin Care Lines
All man skin care products

---

Quick Search
Search This Site: