RoC Retinol Correxion Deep Wrinkle Serum
by Dana
Did you know that serums are different than moisturizers?


Moisturizers are designed to provide nutrients that hydrate and soften the outer layer of skin while addressing the most visible aging skin symptoms.
Serums generally tend to be a more concentrated treatment formulated to absorb through several layers of skin to target rejuvenation at the cellular level.
This is a good choice for those with deeper wrinkles and stubborn age spots.
A great tip is to use serums at night when your skin (and body) are in full rejuvenation mode!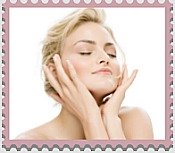 Read More About Favorite Beauty, DIY Home Spa and Facial Rejuvenation Treatments:
See more great
Beauty Product Reviews
and recommendations for the anti-aging skin care treatments that work!
Favorite Beauty, DIY Home Spa and Facial Rejuvenation Treatments: