Clarisonic Opal Beauty Tool Review
by Alia
Clarisonic Opal Beauty Tool


Description:
I've struggled with dark under eye puffiness most of my adult life.
Thank goodness that Clarisonic just introduced the Opal which uses sonic infusion technology to deeply penetrate their patented anti-aging sea serum through the skin layers to deliver a specialized formula of marine and botanicals extracts directly to the cells.
The Clarisonic Opal was specifically created to reduce under eye puffiness, super-hydrate and treat the fine lines and wrinkles of the thinner, more sensitive skin surrounding the eye area.
Pros:
Works immediately, last for hours, and continues to give better and better results over time. And it only takes 30 seconds every day. (Though in the spirit of "the more the better", I admit that I use the Opal for 1 minute under each eye.)
I mostly find that I use it in the morning the most because that's when my under-eye puffiness is the worse.
I especially like the fact that scientific studies have demonstrated that the Opal sonic technology significantly reduces the appearance of under eye puffiness as well as fine lines and wrinkles. There is also a 60 day money back guarantee as well as a 2 year warranty.
Cons:
I only wish that Clarisonic had made the Opal bigger so that it could be used easily for the entire face. The vibrating massaging sonic tip is too small to quickly and easily do the entire face.
Recommendation:
I highly recommend the Clarisonic Opal if
you have struggled with chronic under-eye puffiness or have a specific area of fine lines and wrinkles that you want to treat.
Although it is a rather expensive beauty tool, the fact that it works so well makes it worth it's weight in gold. I also use the Opal around my mouth to treat the pucker lines which I also find works quite well.
Price:
Average retail price is between $250 and $275. Watch for sales (usually every 3 months or so) as well as special discount offers that include their specially formulated treatment product in the price.
Special Tip:
If you have an opportunity to go to a Sephora store, (they are an exclusive retailer of the Clarisonic skin care line). On occasionally Sephora will let you test new products such as the Clarisonic beauty tools. (Or ask!) Test the Clarisonic Opal on one eye and compare the results to your other eye. That's what I did and I was truly amazed with the immediate difference.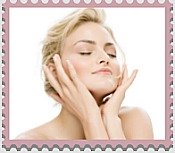 Read More About Favorite Beauty, DIY Home Spa and Facial Rejuvenation Treatments:
See more great
Beauty Product Reviews
and recommendations for the anti-aging skin care treatments that work!
Favorite Beauty, DIY Home Spa and Facial Rejuvenation Treatments: