Hyaluronic Acid: Rhubarb Strawberry Masque with HA
As you may know, I'm a huge fan of making your own natural anti-aging skin care treatments.
But. . .
When time or inclination doesn't lend itself to whipping up your own rejuvenating facial mask, then this is a delicious alternative for renewing and revitalizing your skin.
Jammed-packed with natural ingredients like strawberry and rhubarb juice, shea butter, HA, CO-Q10, ALA, natural vitamin sources, nutrients and grape seed oil, you just can't go wrong!
Well worth the price!
See more great
Beauty Product Reviews
and recommendations for the anti-aging skin care treatments that work!
Shop safe at Amazon
and enjoy free shipping if you spend $25 or more.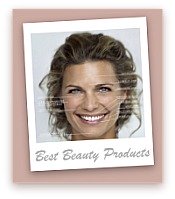 Favorite Beauty, DIY Home Spa and Facial Rejuvenation Treatments: