Glycolic Acid Skincare: Peter Thomas Roth Hydrating 10% Glycolic Gel
by Sue
(SkinCareResourceCenter.com)
This is one of my personal favorites since this AHA gel is literally jammed-packed with so many vitamins and nutrients.
If you don't include a glycolic acid (AHA) treatment in your facial rejuvenation regimen yet, this is the one to get.
As a gel, it is super-infused to not only hydrate and "feed" the skin, but to treat sun-damage by exfoliation.
Generating cell turnover is critical in any effective anti-aging skin care routine and this Peter Thomas Roth does the trick splendidly.
See more great
Beauty Product Reviews
and recommendations for the anti-aging skin care treatments that work!
Shop safe at Amazon
and enjoy free shipping if you spend $25 or more.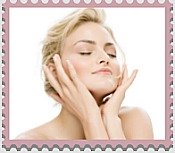 Favorite Beauty, DIY Home Spa and Facial Rejuvenation Treatments: