Glycolic Acid Skincare: Peter Thomas Roth 10% Glycolic Acid Face Cream
by Sue
(SkinCareResourceCenter.com)
I just love what I fondly call "combination" moisturizers. You know, the ones with several clincially proven anti-aging ingredients in one treatment.
Don't you?
You can tell that cosmeticeutical science is advancing leaps and bounds when skin care treatments are specifically formulated to be "time released"!
As an AHA moisturizer that includes both organic oils, essential vitamins like A & E along with an assortment of nutrients, you know that your skin is going to show the results within a handful of weeks.
See more great
Beauty Product Reviews
and recommendations for the anti-aging skin care treatments that work!
Shop safe at Amazon
and enjoy free shipping if you spend $25 or more.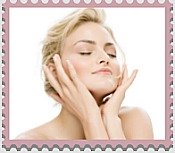 Favorite Beauty, DIY Home Spa and Facial Rejuvenation Treatments: