Glycolic Acid Skincare: DDF Glycolic Acid Toner 10%
by Sue
(SkinCareResourceCenter.com)
This toner is the perfect choice for those with acne prone or oily skin.
At a 10% concentration of AHA (glycolic acid) this toner is strong enough to provide the skin with an extra "deep" cleansing while exfoliating away all those stubborn dead skin cells that remain glued to the outer layer of skin to make it look dull and lifeless but gentle enough not to sting.
Quick Note:
Most professionals recommend a concentration of 8% to 15% of glycolic acid in any treatment intended for daily use.
See more great
Beauty Product Reviews
and recommendations for the anti-aging skin care treatments that work!
Shop safe at Amazon
and enjoy free shipping if you spend $25 or more.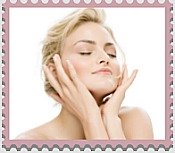 Favorite Beauty, DIY Home Spa and Facial Rejuvenation Treatments: