DMAE Products: Reviva Labs Topical DMAE ALA and Ester C Cream
by Manikita
(PR)
Reviva Labs Topical DMAE ALA and Ester C
This cream is a dream come true for sensitive and reactive skin types.
A personal favorite of mine which I have used each night for years now for the firming and rejuvenating properties of the DMAE along with the Vitamin C as well as deep skin conditioning provided by the ALA.
You just can't go wrong with that combination.
It's a great choice for any skin type but those with sensitive, dry skin will appreciate the gentle yet effective results.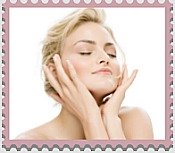 Read More About Favorite Beauty, DIY Home Spa and Facial Rejuvenation Treatments:
See more great
Beauty Product Reviews
and recommendations for the anti-aging skin care treatments that work!
Favorite Beauty, DIY Home Spa and Facial Rejuvenation Treatments: