DMAE Products: Perricone MD Cold Plasma DMAE for Skin Tightening
by Nora
Perricone MD Cold Plasma DMAE for Skin Tightening


"Cold Plasma Sub-D"
Sounds like a futuristic space substance doesn't it?
Well, the infamous Dr. Perricone doesn't fool around! This very special formulation targets the skin that is losing its elasticity (sagging, bagging skin that is. . .) under the jawline and chin as well as that dreadful "turkey neck".
The cold plasma DMAE for skin specifically tightens, firms and tones. (Now I ask you, who is just going to restrict the areas you apply this cream to?) It's a bit pricey for an "all over" treatment but feel free to sneak some on your face too!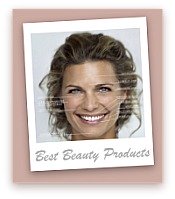 See more great
Beauty Product Reviews
and recommendations for the anti-aging skin care treatments that work!
Favorite Beauty, DIY Home Spa and Facial Rejuvenation Treatments:
Join in and write your own page! It's easy to do. How? Simply click here to return to Anti-Aging Skin Care Product Reviews.
Search This Site: