Beauty Product Reviews: Vitamin C and Retinol Clay Facial Masks Combo
by Claris
Treatments:


When it's time to pamper yourself and your skin then be sure to select a treatment that is going to make your skin glow. (Not in a bad sort of way mind you, but in a revitalized and rejuvenated way!)
This clay mask is infused with wonderful anti-aging ingredients to give your complexion an exfoliating yet nutrient rich spa quality indulgent facial.
No need to spend oodles of money at the spa when you can kick-up your feet right at home, pour yourself a bit of bubbly, close your eyes and relax while you rejuvenate.
Enjoy!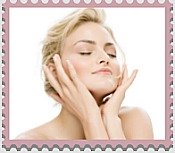 Read More About Favorite Beauty, DIY Home Spa and Facial Rejuvenation Treatments:
See more great
Beauty Product Reviews
and recommendations for the anti-aging skin care treatments that work!
Favorite Beauty, DIY Home Spa and Facial Rejuvenation Treatments: