Beauty Product Reviews: Roc Retinol Correxion Deep Wrinkle Daily Moisturizer
by Tina
(New Orleans)
Wrinkles away!


Roc Retinol Correxion Deep Wrinkle Daily Moisturizer
Priced right, mild enough for all skin types and formulated for daily use.
Visible results can be achieved in less than 12 weeks when used as directed.
I know, I know. . .
We all want results overnight but since it took you a at least half a lifetime to develop those fine lines and wrinkles (not to mention those ugly age spots), as with any anti-aging skin care product, you do need to be just a bit patient to give retinol time to work it's magic.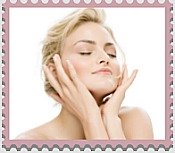 Read More About Favorite Beauty, DIY Home Spa and Facial Rejuvenation Treatments:
See more great
Beauty Product Reviews
and recommendations for the anti-aging skin care treatments that work!
Favorite Beauty, DIY Home Spa and Facial Rejuvenation Treatments: