Beauty Product Reviews: Retinol A and Hyaluronic Acid Anti-Wrinkle Cream
by Laurene
A 2 for 1!
No wait, with the added sunscreen component it's really a 3 for 1 combination anti-aging treatment great for daily use.
With two very important clinically proven active rejuvenating ingredients in one wonderfully effective treatment combined with a SPF 15, you can't go wrong with this one.
Retinol addresses wrinkles, age spots and evens out skin tone while hyaluronic acid works to re-build collagen that has been depleted so your skin will become "plumper" over time.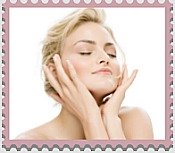 Read More About Favorite Beauty, DIY Home Spa and Facial Rejuvenation Treatments:
See more great
Beauty Product Reviews
and recommendations for the anti-aging skin care treatments that work!
Favorite Beauty, DIY Home Spa and Facial Rejuvenation Treatments: