Best Acne Treatments
Over-The-Counter Acne Treatments
There are many types of over-the-counter acne treatments. But which ones are the best ones for treating acne effectively?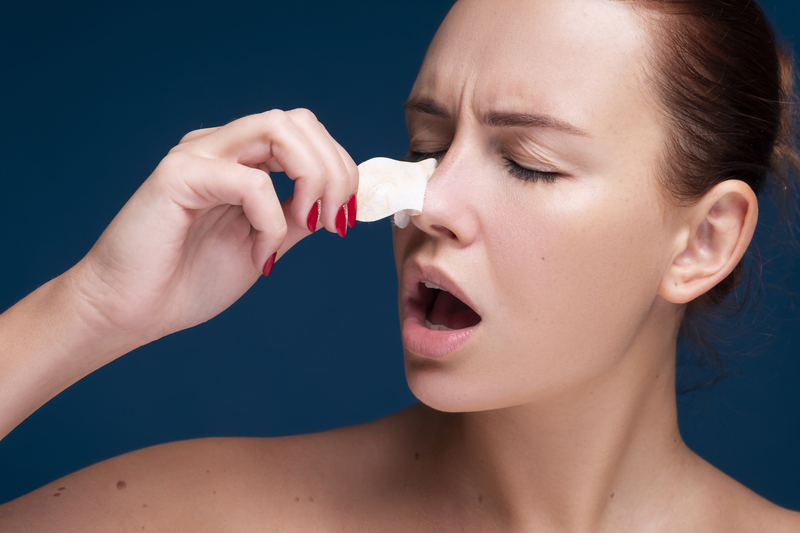 Most people when first faced with an acne condition usually go to the local pharmacy.

They buy an over-the-counter medication on the basis of recommendations from their friends or perhaps even television ads.
It's always a good idea to consult with a doctor before using any kind of over-the-counter medication.
Even though acne is a fairly benign condition, a doctor can advise on the best course of treatment and also offer suggestions for the best acne treatments like the new over-the-counter, "Zeno", a medical acne clearing device based on your particular kind of acne condition or the new "ThermaClear Acne Device".

Because of the large number of products available for treating acne, it can be difficult to decide which one to try. Depending on advice from your friends is not too reliable, because what works for one person may not work for another.

It's best if you have some background knowledge about the active ingredients in various acne medications, so you can make a better informed choice about which medication to try.
---
Becoming informed about the variety of acne treatment options available will help you determine which will work the best for your particular acne condition.
---
One of the most popular ingredients in acne treatments is benzoyl peroxide. It is found in gels and ointments and works by combating the bacteria which causes pimples.
It is also useful for removing dead skin cells that accumulate on the surface of the skin. It is these dead skin cells which combine with sebum to create blackheads and whiteheads.
Benzoyl peroxide has been proven to be safe and effective in combating lesions. It can also be used after acne has cleared up to keep the skin free from acne causing bacteria.
The only side effect associated with this ingredient is dry skin, and this can be avoided by decreasing the frequency that it is applied on the skin. It can also bleach hair and clothing, so care must be taken when applying it.
Another popular ingredient in acne medications is salicylic acid. This prevents acne by clearing up dead skin cells which are accumulating too quickly and clogging the pores.

Products which contain salicylic acid should continue to be used after the skin has cleared up to prevent future outbreaks of acne. The only side effects associated with salicylic acid is dry, irritated skin.
Other ingredients you may see in acne medications include resorcinol and sulphur.
Resorcinol causes the top layer of skin to peel- including the dead skin cells which clog the pores. It is often combined with sulphur. It is not known how sulphur affects acne conditions, but it has been used effectively for more than 50 years.
Sulphur is often combined with other ingredients besides resorcinol like salicylate acid and benzoyl peroxide. It is not usually used by itself because of its strong, unpleasant odor.
Of all these ingredients used for combating acne, benzoyl peroxide is probably the most versatile and is found in the best acne treatments.

Benzoyl peroxide can be used in cleansing liquids or bars, as well as lotion, cream, and gels which are applied directly on the skin.
Acne cleansing products are usually used once or twice a day, while the creams and lotions can be used as needed.
Acne treatments should be applied on the skin around the acne as well as the pimples themselves for most effectiveness.
Warning: You must avoid getting benzoyl peroxide in the eyes, mouth or nose as it will cause irritation or inflammation.
Armed with the knowledge regarding the effective acne treatments and a good skin care regimen you will have your acne under control in no time.
Choose from a wide selection of effective Adult Acne Treatment Products.

Author: Jessica is a Dermatologist in the Orlando area.
---
Start with the basics. . .

---


Then follow-up with a proven acne treatment that will best address your symptoms:


---
Shopping Lists for Facial Skin Care Rejuvenation Treatments:
These prepared a shopping lists include the most effective products at the best possible price!

Or visit the skin care shop to view all anti-aging skin care treatments for the best skin products grouped in categories for specific aging skin conditions or by active facial rejuvenation ingredient.


---

Or use the quick search. . .

Search This Site: