SkinCeuticals Retinol Review
by Faye
(Denmark)
SkinCeuticals Retinol Review


Description:
SkinCeutical makes the strongest over-the-counter retinol treatment at 1.0% concentration. Retinol is the professional standard treatment for a variety of aging skin conditions, problem skin as well as sun damaged.
With many independent clinical studies verifying results that retinol stimulates cell regeneration, reduces fine lines and wrinkles, builds collagen, reduces pore size, evens out blotchy skin tone and effectively treats blemish prone skin; even the daily use of SkinCeutical's lower concentration of .5% retinol formulation gives excellent results over time.
Pros:
Scientific clinical trials have established retinol at a .25% to 1.0 (and greater) as a beneficial facial rejuvenation treatment for a wide range of skin symptoms.
Cons:
Sensitive skin types or for those who have never used a retinol product before can experience reactions. Start gradually with very small amounts (like a dab the size of a small pea) only a few times a week until the skin builds up a tolerance.
Recommendation:
SkinCeutical Retinol formulates the highest concentration at 1% that is available without a prescription.
Prescription strength retinol is rarely covered by insurance and can run upwards of $150 for a small tube which makes SkinCeutical an especially good option. Every anti-aging skin care routine should begin with the basic treatments proven to give results. Retinol is a MUST!
Price:
Average retail price is $48 to $60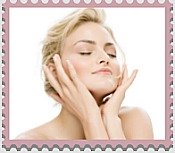 Read More About Favorite Beauty, DIY Home Spa and Facial Rejuvenation Treatments:
See more great
Beauty Product Reviews
and recommendations for the anti-aging skin care treatments that work!
Favorite Beauty, DIY Home Spa and Facial Rejuvenation Treatments: