Serge Lutens Water Lip Colour
by Teresa
(London)
Serge Lutens Water Lip Colour


Description:
When I got the Serge Lutens Water Lip Colour, I was quite excited. I'm so the lippy queen and would simply never leave the house without some sort of colour adorning my mouth.
Immediately, I knew the colour wasn't right for me. But that didn't really matter, because if it worked in principle there were a couple of other colours to try.
When you first put Lip Colour on, it feels like lip gloss, but then it dries to feel really sticky and rather unpleasant. I'd go as far as to say uncomfortable, as I was constantly aware of it.
And woe betide if your lips aren't in tip-top condition, because you end up with patches of colour several shades darker and your mouth looks like a patchwork quilt.
I tried the Water Lip Colour both on its own and as a base for a variety of lipstick colours, but this made no difference on either the look or the feel.
I wasn't quite sure what the point of the Water Lip Colour was. Was it a stain, a lipstick or a bad gloss?
If the intention was to make your lip colour last longer, it didn't work – even after putting on several layers. I was really disappointed at how easily it came off – even by just licking my lips.
Recommendation:
Serge Lutens has let itself down big time with this offering.
The blurb claims it leaves your lips soft and moisturised, but all it did was make my lips feel sticky and horrible. So I'm afraid I have to give this a big thumbs down. And at 65 euros, it's pretty shameful. I've used lipsticks that cost less than five euros that have been better.
On the instructions, it says: Wipe the applicator clean with a tissue and tightly close cap after use.
What it forgot to add:
"And bury in the back of a drawer and never again let it see the light of day."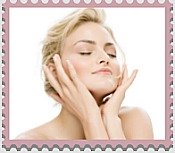 Read More About Favorite Beauty, DIY Home Spa and Facial Rejuvenation Treatments:
See more great
Beauty Product Reviews
and recommendations for the anti-aging skin care treatments that work!
Favorite Beauty, DIY Home Spa and Facial Rejuvenation Treatments: