Revitalash Grows Long Eye Lashes
by Rose
(USA)
Revitalash


Description:
Revitalash works really well to grow long eye lashes. It is a special formula created specifically to stimulate the growth of eyelashes.
The product was developed by an ophthalmologist (along with a team of cosmetic chemists) in response to helping his wife regrow her lashes after she lost all her hair as a result of cancer treatments. Independent studies now confirm results of Revitalash.
The Revitalash hair growth stimulating products now include the eyelash conditioner, brow, hair and mascara.
Pros:
Very quick and easy to use. Revitalash comes in an liquid eyeliner type of tube with a small brush applicator. One quick swipe is all that is needed on the upper and lower lashes once a day for the first 6 weeks then once a week for maintenance thereafter is all that is necessary.
The instructions recommend waiting for the application to dry (30 seconds or so) prior to applying eye make-up.
Cons:
It takes 6 weeks to 2 months to start seeing results and the results for all people aren't the same. However, my beauty spa and salon has recommended Revitalash to customers for the past few years and everyone gets results. Some better than others.
Recommendation:
Lately many companies are introducing eyelash enhancers.
I've used the same tube of Revitalash for the past 2 1/2 years now. (It sure lasts a very l-o-n-g time!) I have been very happy with the results. I'm not one of the lucky ones that have had dramatic results, but my formerly sparse, stubby eyelashes are now much thicker and longer.
The two products that have proven (tested) results are Revitalash and Latisse.
Unfortunately, Latisse is available only by prescription and a few (although rare) side effects have been reported.
Price:
Around $125
Check out RevitaLash on Amazon for the best price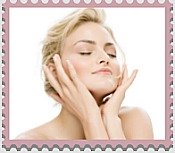 Read More About Favorite Beauty, DIY Home Spa and Facial Rejuvenation Treatments:
See more great
Beauty Product Reviews
and recommendations for the anti-aging skin care treatments that work!
Favorite Beauty, DIY Home Spa and Facial Rejuvenation Treatments: