Peter Thomas Roth Retinol Fusion PM
by Beatrice
(Dublin)
Peter Thomas Roth Retinol Fusion PM:


This one packs a mighty rejuvenating punch so follow the instructions to the letter!
With a 1.5% retinol concentration combined with a hearty percentage of both Vitamin C and Vitamin E your skin might sting a bit after the first week.
If you detect any telltale signs of redness or stinging, simply reduce your use 2 to 3 times a week at first then gradually increase to a nightly application.
But hey, to significantly soften the appearance of those fine lines and wrinkles you're going to have to put up with a little adjustment period until your skin builds up a tolerance.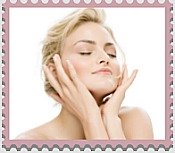 Read More About Favorite Beauty, DIY Home Spa and Facial Rejuvenation Treatments:
See more great
Beauty Product Reviews
and recommendations for the anti-aging skin care treatments that work!
Favorite Beauty, DIY Home Spa and Facial Rejuvenation Treatments: